Dysport
Consultations offered at our two convenient locations in Danville and Pleasanton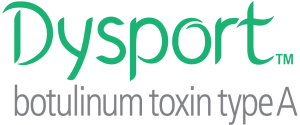 After the age of 30, many people may begin to notice pesky frown lines. Also known as "angry 11s," these wrinkles reside between and slightly above the eyebrows. The solution of choice is a botulinum neurotoxin, like Dysport.
We inject Dysport into the tiny muscles that cause frown lines, smoothing out frown lines and forehead wrinkles for several months. Dr. Bachelor has extensive experience in administering Dysport and looks forward to speaking with current and potential patients about how Dysport can rejuvenate their appearance.
About Dysport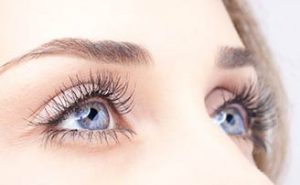 Similar to Botox, Dysport is an anti-aging injectable approved by the FDA in 2009 for the reduction of lines and wrinkles in the forehead and around the eyes. Botulinum type A, the active ingredient in Dysport, temporarily paralyzes the tiny muscles in the forehead – the ones that contract and cause wrinkles. Yet, this will not stop the face from making normal facial expressions.
After treatment, patients will be able to show off a refreshed and younger-looking appearance.
Benefits of Dysport
Convenient, non-invasive, and brief treatment
Temporary correction of frown lines, crow's feet, and forehead wrinkles
Used in millions of cosmetic treatments every year (Botulinum toxin type A)
Prevents future wrinkles from appearing or worsening
No downtime, very mild potential side effects
No commitment to a permanent surgery
Dysport vs Botox
Dysport and Botox are both botulinum toxin type A, but the two neurotoxins slightly differ in composition. Dysport is more diluted than Botox, but that doesn't mean it's less effective; more units are just required. Dysport does work faster than Botox though because of the smaller molecule size. It is also more ideal for larger treatment areas because it tends to spread more than Botox. Botox may be preferred for smaller areas. The ideal botulinum toxin will have to be determined during an initial consultation with Dr. Bachelor.
Ideal Candidates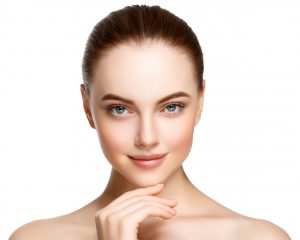 Dysport is designed for patients under the age of 65 who are concerned with the appearance of lines and wrinkles in their forehead and around their eyes. They may be interested in a noninvasive surgery that will not require them to go under the knife for a fix to a cosmetic problem. However, it is important to note that Dysport will not be effective at treating lax skin or severely deep lines in the forehead. These patients may be better suited for eyelid surgery or a brow lift.
Patients should be in good health and not have any allergies to the ingredients in Dysport, including cow's milk protein. It is not designed for patients who are pregnant or breastfeeding. Patients should also be aware of what Dysport can achieve and have realistic expectations following treatments.
In order to find out whether or not you are a good candidate for Dysport, please feel free to contact us to request a consultation with Dr. Eric Bachelor at one of our East Bay locations.
The Treatment
Dysport works by blocking the neurotransmitters that would normally cause facial muscles to contract. Before injection, our staff will cleanse the face with an antiseptic and apply a topical numbing cream (if necessary) to minimize discomfort.
The injection spots are then marked. The spots for injection will be determined prior to treatment, however, they are usually around the forehead in a V shape. Our Bay Area expert injectors use a thin needle to inject Dysport into the forehead area. The treatment is very tolerable and is often compared to a mild application of pressure at the injection site. Treatment can be finished within 30 minutes and the results become evident 3-5 days later.
Recovery
Patients can return to work the same day, but they may have some redness and minor swelling around the treatment areas.
If they feel any discomfort, an over-the-counter medication can be used. Be sure to protect the treatment area from the sun for the first few weeks. The results are temporary and last for three to six months. Patients can maintain their results with repeat Dysport treatments at either of our Bay Area offices.
Possible side effects include numbness, slight discomfort, or bruising. Safety information will be discussed in detail during the appointment.
Additional / Alternative Procedures
While a highly effective treatment, Dysport cannot address all facial and wrinkle concerns. Depending on the patient's goals and current aesthetic, there are some procedures that Dr. Bachelor may recommend in lieu of or in combination with a Dysport treatment.
Dermal Fillers
Specifically, Dysport cannot add volume to the face where volume has been lost, such as in the cheeks and temples, or correct deep creases around the nose and mouth, including nasolabial folds and marionette lines. The most common treatment for these issues is the use of dermal fillers, which are non-surgical. These are the dermal fillers that Dr. Bachelor may consider adding to a patient's Dysport treatment session:
Please feel free to ask Dr. Bachelor about any of these dermal fillers at the time of the consultation. He is more than happy to go over each of the fillers we offer in depth and help the patient make the best decision for their body and lifestyle. The aforementioned dermal fillers are often utilized in combination with Dysport to offer the most comprehensive anti-aging results.
Dermabrasion
Dermabrasion works by removing the outer layer of dead and damaged skin. When the epidermis is removed, it can reverse years of sun damage, scarring, pigmentation inconsistencies, and the appearance of fine lines and wrinkles. Once removed, new skin cells will regenerate in place. This leaves patients with fresh, healthy skin that can shed years and significantly reduce the appearance of wrinkles.
However, the downside of a dermabrasion procedure is that there is more downtime required than a Dysport treatment, typically seven to ten days.
Brow Lift
Dysport will reduce or eliminate the appearance of forehead lines and lines around the eyes. However, it is not a permanent solution and will not be particularly beneficial for patients with excess skin in their forehead and brow areas.
A brow lift is a surgical procedure that lifts the eyebrows by removing lax forehead skin, remedying the stern look that can come with lowered brows. It also reduces the appearance of frown lines and crow's feet. A brow lift will require more downtime; however, the change in the appearance of the face is dramatic.
A brow lift works by making small incisions near the hairline, where a scar will not be visible. Then, Dr. Bachelor will remove excess skin and reposition tissue in order to create a more youthful forehead and brow. The results are long lasting and will continue to fight sagging and frown lines. Recovery is typically one to two weeks.
Blepharoplasty
For patients specifically concerned about the appearance of their eyes and the surrounding area, blepharoplasty may be a procedure to consider. Blepharoplasty is sometimes called eyelid surgery because it corrects the appearance of the upper and lower eyelids to make the eyes appear vibrant and more alert. It also reduces the appearance of crow's feet around the eyes.
Dysport Consultation & Cost
During a Dysport consultation at our Bay Area location, Dr. Bachelor will speak with patients about their aging concerns and discuss their goals from using Dysport. He will perform an examination, asking patients to present specific facial expressions so he can get a good idea of how the muscles are affecting their dynamic wrinkles.
If Dr. Bachelor believes that the patient would be a good candidate for Dysport, then he will determine how many injections they will require and their locations. The patient will be able to schedule their appointment for the treatment during the consultation. In some instances, Dr. Bachelor may be able to administer Dysport to the patient that same day.
Dr. Bachelor may recommend alternative or additional procedures to help patients achieve the results they seek. After the doctor has a full understanding of what the patient's treatment will require, he will be able to provide them with an accurate cost estimate.
For those considering a wrinkle treatment, now is the time. Contact our Danville or Pleasanton office today to request your Dysport consultation.
Our Offices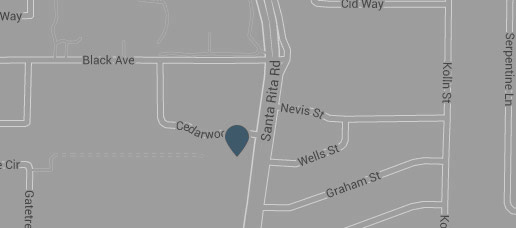 1387 Santa Rita Rd
Pleasanton, CA 94566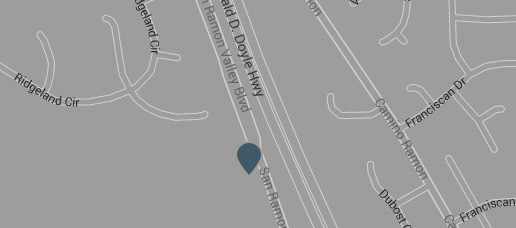 919 San Ramon Valley Blvd #150
Danville, CA 94526