Sculptra
Consultations offered at our two convenient locations in Danville and Pleasanton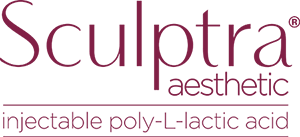 A youthful female face is typically full, round and heart-shaped, while male features tend to be strong and angular. Over time, people tend to lose volume in their face, which creates aged features. Sculptra is designed to counteract this process. We use it to restore fullness around the cheeks, temples, jaws, and mouth. Through gradual collagen stimulation and growth, the treatment helps to bring back the vibrant appearance of youth.
Facial Volumization for a Younger Appearance
If you want a facial filler with results that last longer, you're probably a good candidate for Sculptra. What makes Sculptra different is that fact that it works gradually, with results improving over the course of a few treatments, and it lasts for up to two years.
What is Sculptra?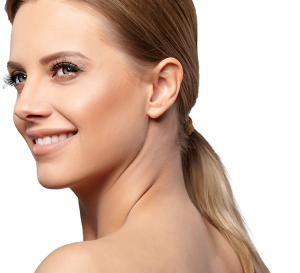 Sculptra Aesthetic is an FDA-approved formula that plumps the face. The treatment helps individuals look younger by replacing collagen and making the skin smooth and soft. Not only is collagen replaced, but Sculptra will also stimulate the production of collagen. Collagen is a protein found throughout the body. Collagen acts as a scaffold for your skin. Your collagen helps you have thick healthy skin that keeps its shape and an even texture. Sculptra will fill in depressed areas around the face and boost collagen levels in your skin, maintaining healthier-looking skin for up to two years. Improved collagen levels allows you to have natural results for a long time. Sculptra stands out from other dermal fillers because it strengthens your skin and allows it to function naturally.
Sculptra is composed of poly-L-lactic acid microparticles. The microparticles are biocompatible, biodegradable and synthetic. They are a polymer developed from the alpha-hydroxy-acid family. For extra hydration, Sculptra includes sterile water in the formula. Sculptra is designed to restore fullness in the face and correct areas where facial fat has diminished. Originally developed for people who lost significant facial volume from HIV, Sculptra is now available for anyone who desires improvement in the shape and fullness of their skin.
At East Bay Aesthetic Surgery, we are pleased to offer our clients Sculptra! This simple injection helps our patients look and feel great for years.
We invited our patients to look through Sculptra reviews to see how this treatment is improving the lives of men and women everywhere!
Sculptra Benefits
Sculptra is a great solution for men and women who have loss of volume around their eyes, jawline, and cheeks. This filler will dramatically improve the facial contours and return a youthful glow to your appearance.
Enhanced softness and fullness near the eyes, cheeks, and jaws
Improvement of smile lines or laugh lines
Long-lasting results (up to 2 years)
Shown to provide up to 80 percent correction in treated areas
If you are looking to enhance your appearance, Sculptra is an excellent, long-lasting option!
Candidates
One of the primary reasons we love Sculptra is that it doesn't take up a lot of our patient's time.
This treatment is a great option for men and women who are bothered by deep creases and concave areas in their faces. Sculptra treatment can be completed in under a half-hour. This allows our patients to have the option to schedule appointments over lunch breaks. Treatment doesn't require downtime so it is the perfect option for patients with a busy lifestyle or who are not interested in surgical intervention. To learn more about Sculptra and if it is the right choice for you, schedule a consultation with us today!
Consult with Top East Bay Anti-Aging Expert
A private meeting with Dr. Eric Bachelor or his nurse injector will allow you to learn more about Sculptra treatments.
Consultations are a great time for us to get to know more about you and your aesthetic goals. We look forward to meeting you!

Dr. Eric Bachelor, MD, FACS
The meeting will also give you the opportunity to ask questions, discuss concerns and learn more about Sculptra injections. The goal is for you to leave your consultation feeling well-informed and excited for your upcoming treatment.
Preparation
Sculptra treatments are simple and minimally-invasive. If you sustain any injuries to your face, like a cut or sunburn, please notify our office so we can reschedule your appointment to a better time when your skin is healthy.
We want you to have a positive treatment experience that provides your best results. You will be informed of any preparatory steps you need to take prior to injections, per the specifications of your personalized treatment plan.
The Treatment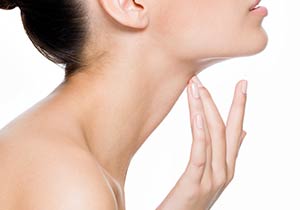 A Sculptra treatment can be finished within half an hour. Before injection, your face will be cleansed with an antiseptic. We will carefully inject Sculptra into spots that need additional volume. Treatment sites will be gently massaged to promote smooth and even results.
After your treatment, Sculptra begins to work beneath your skin. It gradually stimulates collagen production to improve your appearance. We monitor the way in which results are progressing and perform a series of treatments. Most patients require 2-4 treatment sessions done 3-6 weeks apart.
Recovery
A Sculptra treatment does not require any downtime. An icepack can minimize swelling after treatment, but you can otherwise resume normal activities right away. Your skin will be sensitive, so avoid direct sun exposure for the first couple of days.
Some immediate improvements are evident after the first treatment, but final results will appear gradually.
Patients may decide to receive additional treatment to achieve their desired amount of volume. Results are shown to last for up to two years! Maintenance treatments can prolong your results. There are possible side effects with Sculptra, which we'll discuss in detail before your procedure. Possible adverse events include lumps, bruising, swelling, pain or redness at the treated area.
Results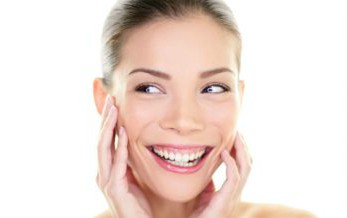 You will notice a fuller, revitalized look to your skin right away. Sculptra will increase the collagen levels of your facial skin. This boost in collagen will be noticeable after about two to three weeks. If adjustments are desired, they can be performed after three weeks. Full results will occur over six to twelve weeks.
Sculptra Cost
The cost of your Sculptra treatment will depend on how much Sculptra is used. Most patients only require a few vials of Sculptra. However, we recognize that each patient has unique features and specific goals in mind. We will work with you to create your best treatment plan. A cost breakdown will be discussed in your private consultation.
Learn More
If you're interested in learning more about our facial filler options, please email or call our Bay Area plastic surgery practice to schedule an appointment. During your visit, we will explain how our fillers work and determine if Sculptra is the right medication for you. Call our Pleasanton or Danville office at 925-462-3700 to schedule your visit today.
FAQ's
What are the side effects of Sculptra?
Like with any injectable treatment, side effects are possible but generally minor in comparison with invasive surgeries. Sculptra side effects will be discussed in your private meeting with one of our highly-qualified injector specialists. Sculptra will not be recommended if it is determined as an unhealthy option for you. We take our patients' health seriously and will only perform treatments that will provide impressive, safe results.
How long does Sculptra last?
Sculptra can last up to two years. A healthy skincare routine that includes the daily use of sunscreen will help your results last longer and look their best. An active lifestyle that includes a healthy diet will help your skin remain healthy and preserve your results for a long time.
Is Sculptra permanent?
Sculptra will produce long-lasting improvements but will fade after two years. A maintenance appointment can be scheduled to restore your improvements and allow you to look your best with minimal treatment.
Can Sculptra be used on lips?
No. Sculptra is meant to be used on the cheeks, temples, and jaw. If you are looking for a lip filler, we offer Juvederm Ultra XC and Juvederm Volbella XC that can be used to augment the lips, reduce lip lines and plump the lips. Both of these fillers have a hyaluronic acid-base that allow your lips to look hydrated, full and sensual after treatment. Lip augmentation can easily be combined with a Sculptra treatment to achieve your best results.
How many vials of Sculptra do you need for your face?
Most patients need more than one vial of Sculptra but this will depend on the desired amount of augmentation. The number of vials needed for your best results will be discussed in your consultation.
Is Sculptra a good filler?
Yes. Sculptra is a great filler that provides long-lasting results. Our patients love Sculptra because it fills in depressions around the face and helps restore youthful, attractive contours. But the best part about a Sculptra treatment is that it lasts up to two years, longer than most fillers.
How long does Sculptra last in the cheeks?
Sculptra will last up to two years in the cheeks. The cheeks are a common area for Sculptra application. Injections will help boost the collagen levels in the cheeks and allow your skin to become full and smooth. For impressive, long-lasting results, consider Sculptra injections.
Our Offices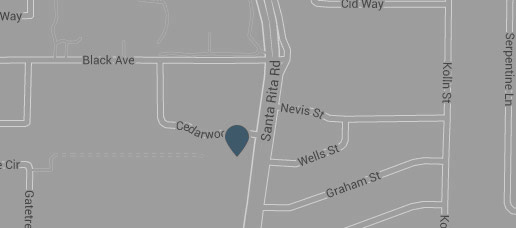 1387 Santa Rita Rd
Pleasanton, CA 94566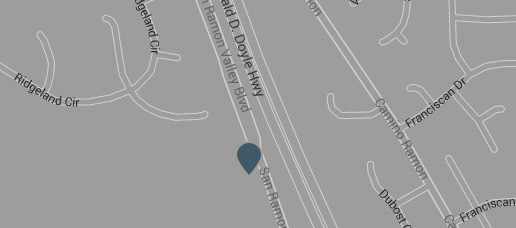 919 San Ramon Valley Blvd #150
Danville, CA 94526