Microneedling
Consultations offered at our two convenient locations in Danville and Pleasanton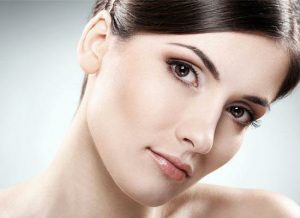 Do you ever wonder what the secret to youthful, glowing skin is? Young skin is firm, smooth, and elastic because it is nourished from within. Our bodies naturally produce collagen and hyaluronic acid, which moisturize and support the elastins and other vital components of the dermis. Unfortunately, our bodies produce less of these elements as they age. Without enough collagen to maintain the health of the skin's structure, facial volume diminishes, allowing lines, wrinkles, and depressions to form.
Microneedling is a new, reliable way to jumpstart your body's collagen production back into business! Thanks to the targeted injection of thin, grouped needles, the treatment has the ability to not only restore volume to the skin but to also improve scars, stretch marks, and hyperpigmentation.
To learn more about what microneedling can do to revitalize your skin and help fight signs of aging, call East Bay Aesthetic Surgery today to schedule your consultation.
About Microneedling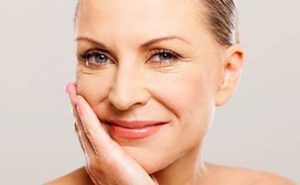 Microneedling is a cutting-edge skin rejuvenation treatment which involves the introduction of tiny, grouped needles into various depths of the dermis. The non-ablative procedure is also known as Collagen Induction Therapy because of its ability to reawaken and promote collagen production in the skin. The microneedling successfully penetrates to the level of the dermis that contains the less healthy elastins and collagen proteins. The needles help to clear the tangled, tired components beneath the skin which are prohibiting the cells from communicating the need for healing and more collagen. The treatment can also result in new capillaries, which increase blood supply to the treated area.
Microneedling is a safe and popular choice for patients who want to rejuvenate their skin in as natural a way as possible, without turning to more involved injections or surgery.
Microneedling may be a one-time treatment, but many patients benefit from three to six sessions to see their best skin rejuvenation results. The time it takes to see results with microneedling is worth the wait. Between each microneedling session, the cells beneath the skin are working hard to restore themselves to their previous, healthier function. Because microneedling can address the deep health of the skin, it has the ability to improve the appearance of wrinkles, scars, stretch marks, or hyperpigmentation. Most patients receive microneedling of their face, but the treatment is capable of improving skin in many areas of the body.
Benefits of Microneedling
The results of microneedling are well worth the treatment. Microneedling has the impressive ability to:
Restore volume. This means it is also capable of reducing the appearance of lines and wrinkles, which formed because of diminished collagen in the skin.
Resurface the skin. Microneedling can not only stimulate the skin to heal acne scars, it can also shrink pores and improve skin's texture overall.
Treat stretch marks.
Strengthen the skin on a cellular level so that it is better able to heal and withstand the effects of aging.
Be convenient for the patient. Most microneedling procedures can be completed in half an hour, depending on the number of areas treated. Patients are even free to return to work immediately after their treatment, but some opt to take one to two days off until any swelling or redness subsides.
Be affordable. A microneedling procedure tends to be less expensive than other age-fighting treatments as well.
Areas Treatable with Microneedling
Microneedling can improve the appearance of aging, scarring, or stretch marks in a patient's:
Face
Hands
Neck
Chest
Arms
Legs
Stomach
Ideal Candidates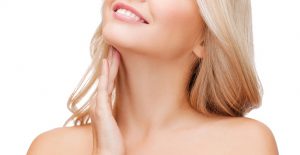 Microneedling is a great option for patients who are looking for long-term solutions to the appearance of scars, wrinkles, loose skin, or stretch marks. Patients who feel frustrated with the size of their pores and texture of their skin can also achieve the smoother skin they want thanks to the deep dermal benefits of microneedling. Microneedling is safe for all skin types.
While microneedling can be beneficial to most patients, patients with certain skin issues may want to consider an alternative skin rejuvenation option. Microneedling can make the symptoms of eczema, rosacea, or psoriasis worse, or even inflict harm to raised moles or keloids. Similarly, while microneedling will address acne scars, it will not help the patient get rid of active acne. Microneedling can in fact damage skin where acne is present. Wait until acne is resolved, and it has been at least six months since you completed your last round of any acne treatment medication, like Accutane.
Patients who are on blood thinners may also want to speak to Dr. Bachelor about how this can affect their candidacy.
Consultation
Dr. Bachelor is happy to answer any and all questions about microneedling, and other skin rejuvenation options, during a patient's personal consultation. Patients should come prepared to discuss their cosmetic goals, as well as to share their medical history, any medical conditions, and their drug and supplement use. After assessing patients' skin, and their cosmetic goals, Dr. Bachelor will present an individualized treatment plan that will best address their needs.
Microneedling will benefit from a wide range of skin types and combat a number of skin concerns.
Dr. Bachelor and his helpful staff make sure they treat every patient with respect and are receptive to their unique rejuvenation goals. However, if the doctor feels an alternative treatment may give the patient better, longer lasting results, he may suggest a different treatment plan, such as a facelift or strategic combination of injections.
The team at the East Bay Aesthetic Surgery offices will make sure you feel confident in the outcomes you can achieve with microneedling. Call the helpful staff today to schedule your initial consultation.
Your Microneedling Treatment
A microneedling treatment is a quick outpatient procedure. Microneedling is administered with the assistance of a topical anesthetic, which allows the treatment to reach depths of the dermis required to activate collagen production, without putting the patient through unnecessary discomfort. A microneedling treatment can be completed in under thirty minutes but may take longer based on the needs of the patient.
In order to experience the best, long-lasting benefit microneedling can provide, it is recommended that patients plan on undergoing three to six microneedling treatments, with four to six weeks in between the sessions.
Recovery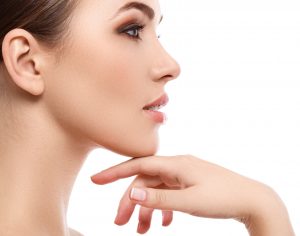 Immediately after a microneedling session, patients may notice their skin is red and swollen. Thankfully, the recovery from microneedling is shorter than that of other age-fighting procedures. These side effects will subside in one to two days. While it is not required, many patients opt to take to take one or both of these days off from their work or usual activities. Patients who experience any discomfort can turn into an over-the-counter medication but are advised to avoid anti-inflammatory drugs such as Ibuprofen or Advil.
In the week following the microneedling procedure, patients should avoid swimming and strenuous activity, as well as direct sunlight. Some patients' skin may shed or become dryer than usual after a microneedling. This is part of the accelerated healing the needles stimulate in the skin. Dr. Bachelor and the team at the East Bay Aesthetic can inform patients what moisturizers, sunscreen, and other topical products will help and not harm the skin after the microneedling. Patients are also advised to try to avoid applying makeup for the first few days after their treatment.
Microneedling is a convenient procedure capable of delivering pleasing results. Dr. Bachelor wants every patient to feel confident in their recovery process, well before they arrive the day of their microneedling appointment.
Patients are encouraged to reach out to East Bay Aesthetic Surgery with any questions they may have regarding their recovery.
Results
Microneedling is an increasingly popular procedure because of its ability to make real, long-term improvements to patients' skin. However, the results of microneedling are not usually immediately visible. After a patient's microneedling, the changes in the skin may not become apparent for up to four weeks after the injection. This delayed benefit comes from the fact that microneedling is not a topical treatment, but a procedure capable of improving the skin's function at a deep level. Due to the fact that microneedling stimulates healing and collagen growth, it may take up to three to six sessions before a patient's skin demonstrates its new appearance.
It can take time for the improvements that are occurring in the collagen and cell function beneath the skin to become apparent
Even though it can take more than one treatment, microneedling has proven to be a great choice for patients who want to see the long-term improvement in their skin. Patients who undergo a regimen of microneedling will see their smoother skin where they once had lines and wrinkles, and clear skin texture where there used to be scars, depressions, or stretch marks. Thanks to the rejuvenation of the skin function itself, patients also notice that the treated area has an easier time of healing and fighting off the signs of aging in the future.
Thanks to their microneedling, patients walk confidently down the street, knowing they are scar-and wrinkle-free!
Pricing
The pricing of a patient's microneedling will vary based on their specific needs, the area or areas that will be treated, and how many microneedling treatments they will need in total to see their best results. After your consultation with Dr. Bachelor, East Bay Aesthetic Surgery will be happy to generate a cost breakdown for you.
To learn more about the amazing improvements microneedling can make to not only the appearance but also the health of your skin, please call one of our conveniently-located offices today to schedule your personal consultation.
Our Offices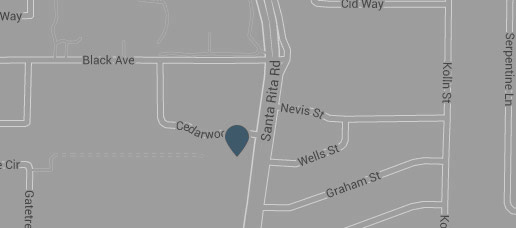 1387 Santa Rita Rd
Pleasanton, CA 94566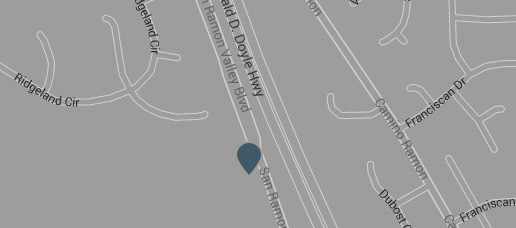 919 San Ramon Valley Blvd #150
Danville, CA 94526