Smartlipo
Consultations offered at our two convenient locations in Danville and Pleasanton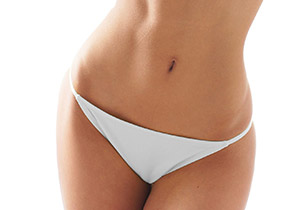 SmartLipo is an advanced form of liposuction that uses a medical laser to enhance the fat removal process. With laser energy, we can melt or loosen the fat prior to removal. After the procedure, the laser provides skin-tightening benefits that improve your liposuction results.
If you have a small or moderate amount of extra fat in your thighs, tummy, neck or elsewhere, consider SmartLipo at our Bay Area practice. It's the perfect treatment for slimming down problem areas and requires minimal downtime. To learn more about this advanced fat reduction procedure, please contact our office and schedule a consultation with Dr. Eric Bachelor today!
What is SmartLipo?
As we grow older, it is inevitable that we begin to gain unwanted pounds and struggle with added weight that shifts our bodily contours to be less aesthetically pleasing. Many people try to reverse these effects through diets or exercise programs, but this can easily become a cycle of weight gain and loss that becomes highly stressful and also emotionally troubling. Dr. Bachelor, however, offers a process known as SmartLipo in order to eliminate fat cells from the body, restoring desirable weight and recontouring areas to meet clients' physical goals.
SmartLipo is a cosmetic surgery that utilizes laser-guided equipment to remove unwanted fat safely and effectively. This procedure can be used to reduce fat in numerous areas of the body, such as the buttocks, abdomen, thighs, arms, chest, neck, and further.
How Does It Work?
SmartLipo takes traditional liposuction to the next level by adding laser-guided surgical probes that allow Dr. Bachelor to specifically target the body's problem areas and stubborn fat deposits. At the same time, the heat of the lasers helps restore more youthful skin by triggering the body's natural production of collagen in the target areas. Fat deposits are melted by the laser, and then the melted fat tissue is gently suctioned out, eliminating the fat cells for lasting results.
Why Choose Laser Liposuction
Outcomes are proven. (View our before and after photos)
Laser skin-tightening benefits enhance the outcome
It's minimally invasive and requires minimal downtime
Although we recommend SmartLipo as a method to slim down specific areas, it's not a weight loss method. Those who have had little or no success slimming down areas such as the abs, thighs, neck, or back, SmartLipo, performed by Dr. Bachelor, may be an ideal fat reduction procedure.
Treatment Areas
SmartLipo is able to be applied to many areas of the body where unwanted fat deposits are found. Dr. Bachelor often recommends this procedure to patients with mild to moderate amounts of excess fat in the face, neck, arms, chest, abdomen, thighs, buttocks, and elsewhere.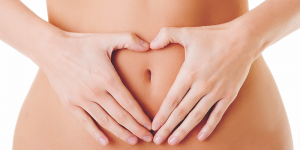 Each patient should be able to identify the key areas of their body they want the process performed on and review them with Dr. Bachelor know during their consultation in order to determine if they are a viable candidate for SmartLipo.
SmartLipo vs. Traditional Liposuction
Practically every plastic surgeon offers traditional liposuction, but not all offer SmartLipo at this time—which Dr. Bachelor is proud to provide his patients. There are a few significant differences between traditional liposuction and SmartLipo, aside from the use of laser-guided equipment in SmartLipo.
Many people are familiar with traditional liposuction procedures, even if they've never undergone the process themselves.
Rather than general anesthesia which is used when performing traditional liposuction, SmartLipo only requires local anesthesia, which helps to keep pain more manageable and also reduces the overall cost of the procedure. SmartLipo also can heat the tissues which induce the body's production of collagen to help skin remain tighter and more naturally toned. In comparison, traditional liposuction does not treat lax skin. Therefore patients will require additional treatments to correct loose skin.
Benefits
We all, at one point or another, wish we could reverse the effects of aging and gain control of fluctuating weight. Dieting and exercise can only achieve so much on their own when it comes to reducing fat and reshaping the body. SmartLipo helps both men and women to achieve the body contour that they desire with this laser-guided procedure. There are numerous benefits that patients experience when undergoing SmartLipo, including:
Reduced Pain
The minimally invasive fat reduction methods of SmartLipo allows for smaller incision areas, and the procedure itself only requires local anesthesia. Usage of local anesthesia also reduces the cost of the procedure, reduces potential complications, and hastens recovery.
Faster Recovery
The small incisions used for the SmartLipo procedure allows patients are able to heal faster and with less discomfort than ever before. Patients are usually able to undergo SmartLipo as an outpatient procedure, which lets them return to their usual daily activities in a matter of days.
Immediate Results
Patients are able to see the results of fat reduction immediately after the procedure is completed, with before and after photos highlighting the contrast. Of course, as the patient fully heals and the skin forms to the body's new contour, results will become more obvious.
Single Session
Unlike other cosmetic surgeries or procedures, SmartLipo is able to achieve results in a single session and does not need repeated treatments, especially if patients stick to a healthier lifestyle and remain active to help maintain the results.
Healthier Skin
The laser used in the procedure naturally causes collagen production in the targeted tissues, which helps the overlying skin to become more toned and youthful, while still reducing fat deposits.
Ideal Candidates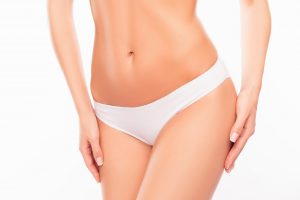 Patients who are good candidates for SmartLipo are men and women who are in good health and have mild to moderate amounts of excess fat that they are looking to remove. Patients may have tried to lose the unwanted fat through the means of diet and exercise, but often times, stubborn fatty cells can be resilient to these natural methods of weight loss. Patients who smoke will be asked to quite at least three weeks before their SmartLipo procedures, as it can negatively impact the body's ability to heal after treatment.
Those who are looking to remove considerable amounts of excess fat may be better candidates for traditional liposuction. During the initial consultation, patients will work with Dr. Bachelor to build a concrete treatment plan to help them achieve their bodily goals.
Consultation
Dr. Bachelor has all patients take part in a consultation prior to undergoing SmartLipo. This is to ensure the patient's safety and determine if they are candidates for laser liposuction. Dr. Bachelor will review your medical history, previous procedures, and current lifestyle choices, such as exercise and nutrition. He will also discuss with the patient their goals and expectations for the SmartLipo procedure. He will lastly examine the patient's areas of concern and make the final determination for candidacy.
If deemed a good candidate, patients will be given the opportunity to schedule their SmartLipo treatment at this time. Please contact our office and schedule a consultation with Dr. Eric Bachelor today!
The Procedure
SmartLipo is often performed with a local anesthetic and requires less than one hour to complete.
We begin by make several tiny incisions in the treatment area. A cannula (a narrow tube) equipped with a small laser will be inserted into the tissue. Throughout the procedure, we deliver pulses of laser energy first to liquefy and then remove the targeted fat cells.
After fat removal, an elastic compression garment will be placed around the treatment area to minimize swelling and promote healing. With the minimally invasive techniques of SmartLipo, we don't need to use stitches or sutures. Once complete, patients are free to leave our office and begin their recovery in the comfort of their own home.
Recovery
Fortunately, since SmartLipo is minimally invasive, recovery is much quicker than with traditional liposuction. The smaller incisions will heal faster and cause less potential scarring. SmartLipo often requires just a few days of recovery, and strenuous activities can typically be resumed within two weeks. However, you may experience some minor bruising, numbness or discomfort for a few days. The results of SmartLipo will become evident as swelling and bruising subside.
While SmartLipo represents a major improvement over liposuction techniques of the past, the surgery still has a degree of risk and uncertainty. All known risks will be reviewed during your consultation with Dr. Bachelor.
Cost
The cost of a SmartLipo procedure is going to vary depending on your specific region and amount of fat extraction that is needed. Certain body areas will also be inherently more or less costly based on the size of the region. We will be sure to address payment options during your consultation and help you determine which financing plan will work best. At the time of the consultation, patients will also be given a personalized price quote for their SmartLipo procedure.
Learn More
If you think you're a candidate for SmartLipo, we encourage you to visit our Bay Area plastic surgery office for a consultation. Plastic surgeon Dr. Bachelor performs proven liposuction techniques and takes all safety precautions to provide you with a predictable experience. During a consultation, we can answer your questions about laser liposuction and discuss the details of the procedure in depth. Call our Danville or our Pleasanton office at 925-462-3700 to schedule your visit today.
We routinely meet with patients who live here in the Bay Area, but also from greater California and the United States. Many live in the Tri-valley area and drive from places like Palo Alto, Mountain View, San Jose, Lafayette, Alamo, Walnut Creek, Danville, Dublin, Pleasanton, and Livermore.
Our Offices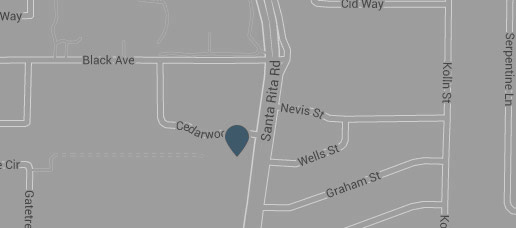 1387 Santa Rita Rd
Pleasanton, CA 94566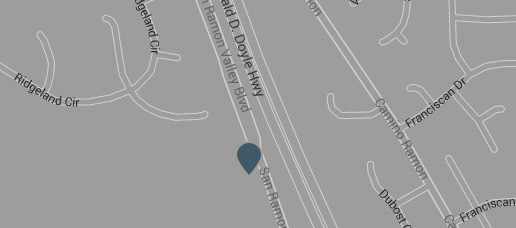 919 San Ramon Valley Blvd #150
Danville, CA 94526