Liposuction
Consultations offered at our two convenient locations in Danville and Pleasanton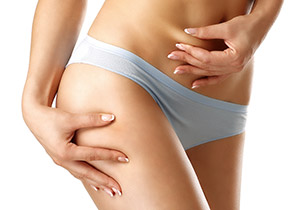 Uneven or stubborn fat deposits can hide an otherwise fit physique and make anyone feel uncomfortable in their own skin.
Unfortunately, diet and exercise do not always address these frustrating pockets of fat. If your unwanted fat is preventing you from achieving your ideal body contour, liposuction is here to help!
Liposuction is a popular, FDA-approved method of permanently eliminating fat from the body. Liposuction can slim, smooth, and contour almost any part of the body for beautiful, natural-looking results.
If you are interested in the body contouring benefits of Liposuction, schedule a private consultation with Dr. Eric Bachelor to learn more today.
The Popular Body-Slimming Procedure
Liposuction is one of the most popular body contouring procedures performed today because it WORKS. Cutting-edge techniques have minimized recovery times and maximized the control plastic surgeons have on outcomes.
Patients will see slimming results immediately that will only get better with time. The fat eliminated with liposuction is removed from the body permanently: barring major weight gain, the body will not regenerate these extracted fat cells.
Liposuction is also popular because it not only eliminates unwanted fat, it also enables the board-certified plastic surgeon to sculpt your body into your ideal shape. The treatment is highly customizable. With liposuction, Dr. Bachelor helps both male and female patients achieve their desired body contours.
During a consultation in the Bay Area, we can determine if you're a good candidate for liposuction surgery. Schedule a visit and come prepared to discuss topics like your health, cosmetic goals, and expected results.
Types of Liposuction
We offer two forms of liposuction to our patients: Traditional Liposuction and SmartLipo.
Traditional Liposuction
Traditional Liposuction techniques have come a long way since the advent of lipo surgery! The treatment targets and eliminates fat from the body in a way that will achieve optimum sculpted results while reducing the patient's recovery times as much as possible.
Traditional Liposuction requires only a few, tiny incisions to perform. A solution of lidocaine, saline, and epinephrine is known as tumescent fluid will be introduced into the treatment site. The tumescent fluid assists with the removal of the fat by causing the fat cells to swell, making them easier to dislodge from the surrounding tissue. The broken-up fat is then expertly removed from the treatment site. Dr. Bachelor takes care to sculpt patients' bodies to achieve their ideal body contours.
Recovery from a traditional liposuction treatment will only take a few days! Most patients are able to comfortably return to their usual activities within three days of their treatment. More strenuous activity is often resumable within two weeks.
SmartLipo
Smart Lipo, also known as laser-assisted liposuction, is a cutting-edge fat elimination method that uses targeted thermal laser energy to melt fat. Once the fat is melted, it is easily removed from the body. The heat from the laser will also promote skin tightening in the treatment area. This ensures results are as slim and smooth as possible!
SmartLipo is performed with tiny incisions and a laser-guided surgical probe. Using the laser-guided surgical probe, Dr. Bachelor will target and melt patient's fat.
Once the fat is melted, it will be gently suctioned out of the treatment area. The heat from the laser will also safely cauterize the surrounding tissue, reducing bleeding and post-procedure swelling. SmartLipo provides a more comfortable recovery and greatly reduces patient recovery times.
The heat from SmartLipo has the added benefit of not only tightening the skin but also improving the health of the skin itself. The laser energy will encourage collagen production in the deep layers of the epidermis. Skin will become fuller, smoother, and healthier-looking as the new skin works its way to the surface. This guarantees the resulting body contour is as smooth and tight as possible!
If the patient case is appropriate, patients can comfortably receive SmartLipo under a local anesthetic. This will help reduce procedure costs and create a shorter recovery period, as patients will not need to recover from the side effects of general anesthesia.
SmartLipo is a great option if you have a small or moderate amount of fat that you would like to address. SmartLipo can be safely performed on almost any area of the body!
Areas Treatable with Liposuction:
Chin
Neck
Arms
Chest (male and female)
Back
Abdomen
Flanks
Love Handles
Buttocks
Inner & Outer Thighs
Calves
Some patients may be interested in receiving liposuction in multiple areas or in receiving a full body liposuction treatment. Dr. Bachelor is happy to meet with these candidates to discuss their treatment options.
Liposuction Benefits
Removing unwanted fat from nearly any body part
Slimming down your abdomen, buttocks, hips, thighs, calves, ankles, breasts, arms, back and neck
Enhancing the results of other procedures, such as neck lift, breast reduction and body contouring
Candidates for Liposuction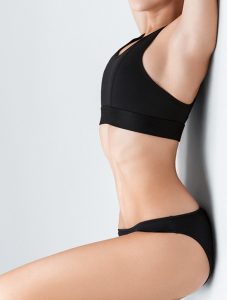 Candidates for Liposuction are those who are at a stable weight and who have completed the majority of their weight loss journey. Significant weight loss or gain can affect the body contour achieved during a liposuction treatment.
Candidates should be in overall good health and free of any health issues that could affect their body's ability to heal. Ideal candidates are those who are non-smokers and open to the outcomes achievable with any cosmetic procedure.
Liposuction is not intended to be used as a weight-loss solution. Liposuction will help candidates who would like to address fat that has not responded to diet and exercise. Traditional and SmartLipo are excellent body contouring options for patients who have accomplished the majority of their weight loss and need to remove the last remaining fat hiding their otherwise healthy physique.
Consultation for Liposuction in the East Bay
During your consultation with Dr. Eric Bachelor, he will perform a physical exam and discuss your goals for your appearance with you. He will also go over your health profile and medication use to guarantee liposuction is the most appropriate, safest way to achieve your desired body contours. If he feels an alternative procedure will be a better way to deliver your preferred results, he will share his professional opinion with you.
Patients are invited to ask any questions they may have about liposuction and other treatments they are interested in. Dr. Bachelor will make sure you feel confident and comfortable before making any decisions.
No two bodies are the same. Every visitor to Dr. Bachelor's office receives a personalized treatment plan to address their specific goals and physique. To learn more about how liposuction can transform your appearance, schedule a private consultation with Dr. Eric Bachelor today.
The Procedure
Liposuction can be done with a local or general anesthetic, depending on which areas are treated. After administering anesthesia, we start by making a small incision near the targeted area. A thin tube attached to a vacuum device is then inserted into the tissue.
With gentle back and forth motions, we break up and suction out the excess fat. Once the fat is removed, incisions are closed with sutures and temporary drains are placed to collect any excess fluid. The treated area will then be wrapped with bandages and an elastic garment.
Recovery
You should be able to return home the same day of surgery.
Immediately after liposuction, you may experience some discomfort and tenderness in the treated areas. Moderate bruising and redness is also common for the initial recovery period. If a large area has been treated, we prescribe pain medication to help you manage discomfort.
Swelling will often obscure the final results of liposuction for a few weeks. Get plenty of rest for the first few days, and you should be able to resume normal activities within 10 days. Rigorous activity is restricted for several weeks.
All surgical procedures, liposuction included, have risks. We'll discuss these in-depth during your visit to our Bay Area office. Some risks associated with liposuction surgery include infection, blood clots, hematoma, seroma, nerve damage, excessive swelling and adverse reaction to anesthesia.
Results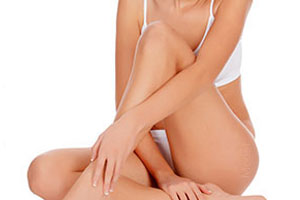 Liposuction can be performed almost anywhere on the body to achieve a slimmer, more attractive body contour. Patients will notice that their treated area is much slimmer immediately following their liposuction treatment.
The results of liposuction will continue to settle and improve as any post-procedure swelling subsides and the body works to eliminate any remaining dislodged fat. Patients will see their final results emerge within six weeks of their treatment.
If you maintain an active lifestyle and balanced diet, you will enjoy the results of your liposuction procedure for years!
Learn More
If you're interested in liposuction, we invite you to visit our Bay Area plastic surgery office for a personal consultation. Our kind, responsive, and respectful staff will treat you like a family member or friend, while plastic surgeon Dr. Bachelor provides the highest quality care in liposuction. During a consultation, we can answer your questions about liposuction and discuss the alternatives that are available. Call our Danville or our Pleasanton office at 925-462-3700 or email us to schedule your visit today.
We have patients here in the Bay Area as well as greater California and the nation. Many travel from the Tri valley area and cities including Lafayette, Alamo, Walnut Creek, Danville, Dublin, Pleasanton, Livermore, Palo Alto, Mountain View, and San Jose.
FAQ
How dangerous is liposuction?
Liposuction is a highly popular FDA-approved body contouring procedure. Modern liposuction techniques have made the procedure not only safer but also more convenient and comfortable for patients. The minimally-invasive procedure targets unwanted fat, while leaving surrounding tissues unharmed. If you receive your liposuction treatment from a board-certified plastic surgeon, you can rest assured that you are in good hands. It is important to discuss your current health and medication use with your surgeon so that they can make sure every detail of your treatment is safest and appropriate for your body.
How much can you lose with liposuction?
The amount removed from a patient's body will depend on a variety of factors, such as which area is receiving the treatment and the patient's overall dimensions. Liposuction can remove up to roughly ten pounds of fat in a single treatment, though some patients will achieve their results after only two to four pounds of fat are removed. Liposuction is intended to be used as a final body contouring step, not as a weight loss solution.
How much does it cost to get liposuction on your stomach?
The price of liposuction on the stomach will depend on the extent of work required to achieve the patient's desired results. Once a patient completes their private consultation, they will receive a cost breakdown based on the details of their personalized liposuction treatment plan.
Our Offices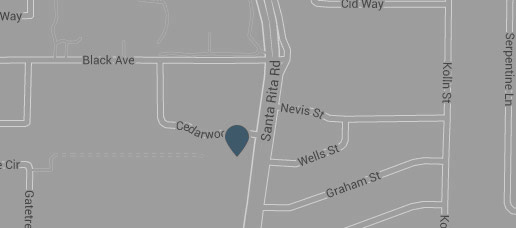 1387 Santa Rita Rd
Pleasanton, CA 94566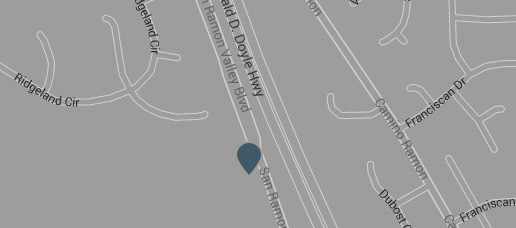 919 San Ramon Valley Blvd #150
Danville, CA 94526