Ideal Implants
Consultations offered at our two convenient locations in Danville and Pleasanton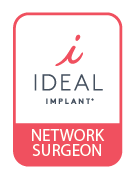 Breast augmentation is one of the most popular cosmetic surgeries performed today. Many women choose this transformative procedure to reverse signs of aging and rejuvenate their breasts. Breast augmentation with implants is the most common way to enhance the breasts because it allows for such a high degree of customization.
When choosing the perfect implant for you, it's not too hard to decide: Ideal implants are a revolutionary implant that utilizes new technology to provide you with a safe, beautiful solution that is in a word, ideal.
What Are Ideal Implants?
The Ideal Implant is a one-of-a-kind breast implant option for women undergoing breast augmentation surgery. It does not contain any silicone gel, and is far different than any other saline implant in terms of its unique design and structure.
The Ideal Implant features a series of four nested shells to reduce the risk of problems such as folding, rippling, or rupture. This structure of the implant helps to better control the movement of the saline for a more natural look and feel. The edges of the implant have also been contoured to better flow with the natural curves of your body.
Because the design of the Ideal Implant is the only breast implant of its kind, women who want the most natural looking results from their breast augmentation with saline implants should consider the Ideal Saline Implant for their procedure.
Click Here to discover the Structured Breast Implant that combines the benefits of saline and silicone gel implants without the risks of silicone gel.
Ideal Implants vs. Saline Implants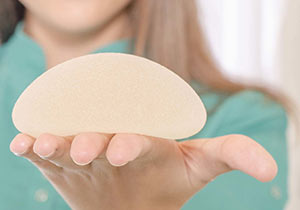 Traditional saline implants do not have the same layered shells of the Ideal Implant. They are structured with a silicone rubber outer shell and filled with saline. Because of this, problems such as rippling are much more common. The nested shells of the Ideal Implant helps to protect against these issues and provide a more natural look and feel.
Silicone gel breast implants are a popular option for breast augmentation, but there are also many women who prefer the safety of saline implants. Known for their natural look and feel, silicone implants have been thought of as a better choice than saline when pursuing a more subtle enhancement.
However, because of the innovative design and lowered edges of the Ideal Implant, women now have a saline option that can provide them with the same natural-looking enhancement with a softer feel of a silicone gel implant, with the safety of saline.
The Difference With Ideal Implants
Ideal implants' advanced structure sets them apart from other implants, making them a much safer option for women. Ideal implants are referred to as a structured breast implant, because instead of having one pocket for saline, the Ideal implant has two separate chambers for saline. The division of fluid allows for a more natural look and feel as well as acts as a safety precaution.
Less fluid is lost in the unlikely event of a rupture and therefore the event will not dramatically impact the appearance of your breast.
Ideal implants are made of multiple layers of so that they retain their shape over the years and keep you safe. Ideal implants are one of the best options for breast augmentation today.
Safety
Not only do Ideal implants have a very low rupture rate, they have been designed as the safest option for breast implants today. Saline is much safer than silicone and with the way the Ideal implants are designed, you know your breasts will feel similar to natural tissue. 
Ideal implants are FDA-approved! These implants will help you maintain a youthful, attractive breast for many years without the worry that often accompanies saline and silicone implants.
With an Ideal implant, all you need to do is look in the mirror to know your implants are intact.
Benefits
There are so many advantages with Ideal implants! These implants have been designed as the best implants on the market. With an advanced structure and the safety of saline, you can have peace of mind that your implants will give you your best breast improvement for years to come. There is also no risk of silent rupture with Ideal implants which provides so many of our patients with peace of mind.
At East Bay Aesthetic Surgery, we put your health first. The Ideal implant uses safe, tested materials to provide you with a quality product. When it comes to implants, none compare to Ideal implants.
Customization
Implants allow patients to customize the result they want. With Ideal implants, you get to choose the size, shape, and profile of your implant. This level of personalization allows you to envision the breasts you want and make that vision a reality. Dr. Bachelor will walk you through the various options involved with Ideal implants and help you create your best option.
Candidates
Women who are looking to improve the appearance of their breasts with safe implants are perfect for the Ideal option. These implants are optimal for women who are frustrated with breasts that have flattened due to aging or child-rearing.
The Ideal implants will help rejuvenate the breasts while providing your best and safest solution to a healthy, youthful breast look and feel.
To know for sure if Ideal implants are right for you, schedule a consultation with Dr. Bachelor. He will tell you more about the implants and how they are placed within the breast to help women achieve their best outcome.
Personal Consultation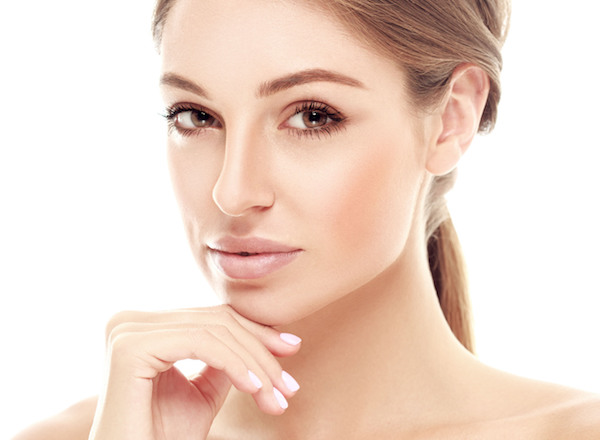 During your private meeting with Dr. Bachelor, you will be able to ask questions about Ideal implants and learn about the advantages they provide.
Part of this consultation will include an examination by Dr. Bachelor and a discussion of your medical history. These steps will allow him to determine if breast augmentation is a healthy option for you. You can schedule a consultation today by clicking here.
Preparation
Dr. Bachelor will inform you of the steps to take to have a healthy Ideal implant surgery and recovery. These steps will include arranging rides, taking time off from work, filling prescriptions, and more. Following these instructions lays the groundwork for you to be safe, healthy, and have an excellent outcome.
Procedure
A breast augmentation procedure with Ideal implants is performed under local anesthesia with sedation or general anesthesia. It is an outpatient procedure that takes about one hour. Dr. Bachelor is a board-certified surgeon who has an eye for detail and a hand for precision. Your procedure will be custom-tailored to deliver the beautiful results you are looking for.
Recovery
A compression bra will help reduce swelling and help your breasts adjust to their new position and size.
Pain medication will keep you comfortable throughout the first few days of your healing process and most patients can return to work after about a week.
Strenuous activities like lifting and rigorous workouts will need to be avoided for three weeks. Swelling will dissipate naturally and your final outcome will be evident at three months.
Results
The outcome of your breast surgery with Dr. Bachelor will last you years! Our patients fall in love with their results and are quick to show them off. The best way to keep your breasts looking young and perky is with a healthy diet and active lifestyle.
Complementary Procedures
Breast lifts are often combined with breast augmentations. Not only do women tend to lose volume in their breasts over time, they also tend to lose perkiness. If your nipples point downward or hang below your breast crease, it is time for a breast lift. A breast lift and augmentation will give you a comprehensive improvement and let your fully enjoy the breasts of your youth. Ideal implants will provide you with lost volume while a breast lift will restore your chest to a younger position. Ask Dr. Bachelor about the option of combining a breast lift and augmentation.
Cost
An augmentation surgery with Ideal implants is highly customizable. Because of the amount of detail that is poured into this surgery, the cost will differ between patients. We want you to have the best surgery and outcome you can. That is why we dedicate ourselves to your care and create a hand-tailored plan for you. A cost breakdown will be gone over in your consultation to provide you with information regarding your own treatment.
Learn More
For more information on the Ideal Implant, please contact our office to speak with Eric P. Bachelor, MD, FACS. You can call us at (925) 462-3700 or click here to schedule a consultation right now. We want you to be well-informed on your options and will set you up with the information you need to make the right choice for you.
FAQs
How much does Ideal implant cost?
The cost of Ideal implants will vary between patients based on the customization involved.
What is best saline or silicone implants?
The implant that is right for you will depend on your goals. Saline implants are considered safer than silicone. Ideal implants are often considered the best implants because they have been created as the safest implant option available. With an advanced structure and saline fluid, the implants are a safe, natural-feeling option for breast improvement. The best way to know which implant is optimal for you is to schedule a consultation with Dr. Bachelor today.
Our Offices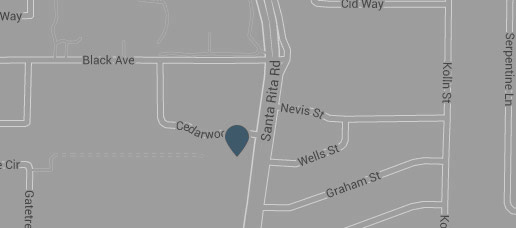 1387 Santa Rita Rd
Pleasanton, CA 94566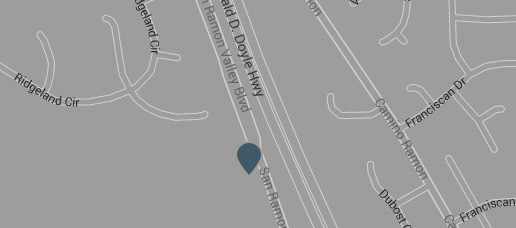 919 San Ramon Valley Blvd #150
Danville, CA 94526