Bellafill
Consultations offered at our two convenient locations in Danville and Pleasanton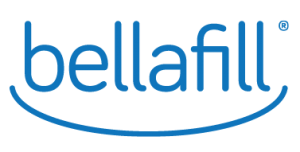 Turns out it is possible to age gracefully, and it doesn't have to involve surgery or continuous moisturizing. With the help of dermal fillers, patients can capture their skin's youth for years at a time. Dermal fillers can be instrumental in combating all those external signs of age.
Whether it's deep creases, wrinkled lips, or unrelenting acne scars, injectable products like Bellafill® work with the body to keep the face looking ageless.
Why Choose Bellafill?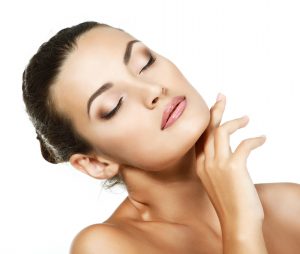 Bellafill®, formerly ArteFill®, is the ultimate FDA-approved skin imperfection corrector. Whether a patient's facial skin has become more flawed due to sun exposure, age, acne scars, weight loss, or even habits like smoking and diet, Bellafill dermal filler can do wonders to eliminate an array of cosmetic problems. Made from an 80% / 20% combination of collagen gel and PMMA microspheres, this product is versatile enough to fill anything from frown lines and chin dimples to stubborn acne scars.
And compared to other popular fillers such as Juvéderm which can last up to two years, Bellafill has been clinically proven to last five years, with some patients even experiencing longer results!
How it Works
Unlike synthetic tissue fillers, Bellafill uses a safe biocompatible compound called polymethylmethacrylate, or PMMA, combined with collagen, lidocaine hydrochloride, phosphate buffer, and sodium chloride. It takes effect rapidly, lasts up to five years, and has a proven record of correcting various dermal imperfections including wrinkles and creases of various depths, scarring, aged skin under the eyes and around the lips, sunken cheeks, and more.
Once injected, Bellafill works with existing elements in the skin to give it a natural volume while the PMMA works to support the body's innate production of collagen. The process diminishes wrinkles and restores the taut, youthful appearance. Not only will the skin look younger from day one, the visible results last far longer than other, more temporary injectables as the collagen is rejuvenated and shapes itself around the "matrix" created by the PMMA microspheres.
Is it Safe?
Bellafill is approved by the Food and Drug Administration and Health Canada.
The active ingredient of PMMA has been employed in the medical field for over 65 years for a range of cosmetic and surgical purposes including orthopedic surgery and tuberculosis treatment.
A long-term study of over 1,000 patients who received the treatment to fill nasolabial folds (smile lines) shows that Bellafill is safe and effective for up to five years.
Is it Right for Me?
If what you're looking for is a long-term tissue filler to fix a myriad of cosmetic skin concerns, then the short answer is yes! However, here are a few things to consider before scheduling a consultation in Pleasanton or Danville with Dr. Eric Bachelor:
Bellafill is intended to correct wrinkles in individuals over the age of 21.
Patients with severe allergies, especially to collagen or lidocaine, have been known to experience reactions during testing.
If a patient is pregnant or breastfeeding, know that Bellafill has not yet been proven safe for expectant or nursing mothers.
Bellafill is most effective in getting rid of wrinkles created by the skin's natural loss of volume due to age and gravity. In these cases the filler works well because it replenishes the collagen that was lost over time, thus re-volumizing the skin around the mouth, cheeks, eyes, nose, and brow.
Certain lines are caused by repetitive facial expressions which leave behind signs in the form of deep creases or wrinkles. Some of these may not be treatable with Bellafill because the medium is intended to replace the skin's depleted volume. During the Bellafill consultation, Dr. Bachelor will be able to determine whether a patient is a good candidate for this procedure, or recommend another more suited to their cosmetic needs.
Getting Started
To begin, it is necessary to book a private consultation with Dr. Eric Bachelor to go over the details of the treatment. The patient will have the opportunity to express any concerns they may have about the process, results, side effects, etc. Dr. Bachelor will address these all and discuss the specific cosmetic issues that the patient would like to remedy using Bellafill. Before and after pictures of previous Bellafill patients will be available for viewing, but please remember that results vary for all patients as each treatment is custom tailored to achieve each individual patient's desired results. Cost estimation will be provided as well.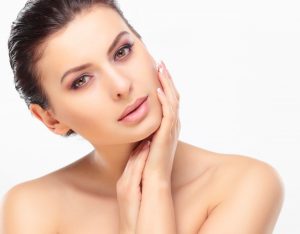 It will be necessary for an allergy test to be administered; this is to ensure that patients will not have any negative reactions to the collagen, lidocaine, or any other components of the injection. Don't worry, though – if any allergies are found, the doctor can guide the patient toward other dermal filler options. If Dr. Bachelor gives the green light, patients can get ready to say goodbye to those wrinkles and hello to a beautiful, plump contour!
Custom preparation instructions will also be given at this time in order to receive optimal results for the individual case. Please do not hesitate to ask Dr. Bachelor or his informed staff any questions or express any concerns; we want to make sure all of our patients are comfortable with their decision to receive Bellafill injections. We look forward to speaking with prospective and returning patients and helping them gain a plump, youthful appearance again.
Treatment Procedure
The process begins with the treatment areas being thoroughly cleansed and prepped. Using a fine surgical needle, Dr. Bachelor will inject roughly 3.5cc of the compound into the areas designated for revitalization. The whole process only takes about 15 – 30 minutes. Results can often be visible after just one dose as the collagen immediately begins working to restore lost volume, making the face look as young and firm as ever.
While patients may experience some mild swelling or irritation, side effects resulting from Bellafill are uncommon but should subside within one week. Patients should feel free to go on with their day as usual following the injection.
The number of injections needed will be determined based on the specific areas of treatment, desired results, and severity of creases and skin damage. Patients generally receive roughly 3.5cc of Bellafill in one dose or about 8.9cc total.
Treatment Areas
While clinical trials have found Bellafill to be extremely effective for smoothing out nasolabial folds, it is a versatile procedure that can address a whole range of cosmetic issues.
Smile Lines
Studies have proven that Bellafill provides excellent restoration in this area, also referred to as nasolabial folds. No need to stop smiling when this treatment is available!
Frown Lines
Frown lines are a common concern among men and women and can certainly affect their confidence. Because these deep creases are caused by repetitive expression, patients can elect to combine Bellafill and Botox to fix this particular area.
Under Eyes
Under the eyes can appear sunken often due to tiredness, stress, and age. Bellafill is a great option to remedy the problem due to its trademark volumizing effect – plus patients could remain bag-free for up to five years!
Cheeks
Development of sunken or sagging skin of the cheeks is also not uncommon over time. Yet again, Bellafill's characteristic plumping action helps immensely here, giving the entire face a youthful shape and fullness.
Nose & Chin
These areas often don't get as much attention when it comes to dermal fillers. However, if a patient is looking to reshape the nose or eliminate a dimple in the chin without resorting to a surgical procedure, Bellafill can work as a wonderful alternative and the results are stunning.
Lips
Not only can this injection fill out thinner lips without a surgical procedure, it can also get rid of creases in the skin on and around the lips, granting an even more ageless look.
Scars
Acne scars are all too common and can make even the most confident of people feel self-conscious. Because scarring of this kind leaves divots, Bellafill's collagen-restoring process smoothes them, making the skin look smooth and flawless again.
Recovery & Results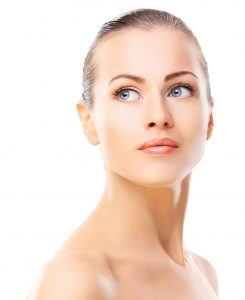 The nature of the Bellafill treatment is quick and easy – between 15 to 30 minutes typically – and allows patients to resume their normal activities immediately. Please expect the recovery period to vary slightly based on the individual areas of treatment. Patients should feel free to ask Dr. Bachelor any specific questions about their individual case. Side effects are usually minor and last no more than several days.
Results can be seen clearly after one or two sessions. As the PMMA microspheres form beneath the surface, and the collagen molds around them and triggers the production of natural collagen, the face will appear even more smooth and beautiful as the weeks go on.
Clinical research shows that these effects can be seen for up to five years after treatment.
Cost
Pricing is variable when it comes to Bellafill, and depends completely on what areas patients decide to have treated. During the initial Bay Area consultation, Dr. Bachelor will go over the particular costs of the Bellafill treatment based on the desired outcome.
Our Offices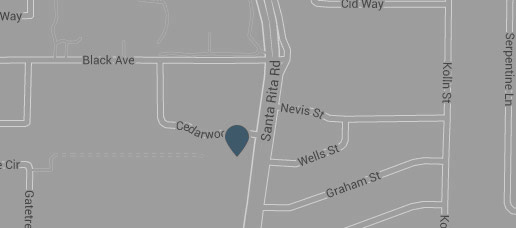 1387 Santa Rita Rd
Pleasanton, CA 94566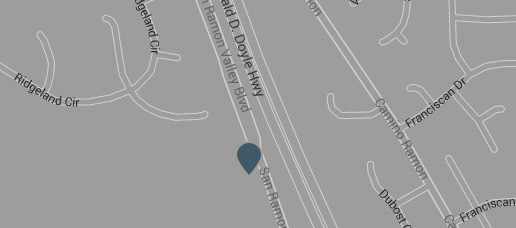 919 San Ramon Valley Blvd #150
Danville, CA 94526