Breast Augmentation
Consultations offered at our two convenient locations in Danville and Pleasanton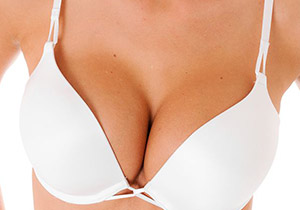 Many women select breast augmentation because they want to enjoy a fuller and more aesthetically pleasing look and feel to their breasts. Dr. Bachelor's office has been helping women achieve their goals with plastic surgery procedures, including this very popular one, for over the past three decades. Dr. Bachelor and his qualified team are happy to guid you towards your cosmetic needs and will work with you to achieve beautiful results.
What is Breast Augmentation?
Breast augmentation, also known as an augmentation mammoplasty, is a procedure designed to enhance the size, shape, and symmetry of the breasts. It can also be performed in order to restore volume to breasts following weight loss or pregnancy. It is most commonly performed by inserting either saline or silicone implants into breast pockets created by the doctor. Other considerations, like implant placement or other decisions like incision location, will be discussed prior to the procedure. However, it can also be performed using a natural fat transfer as well.
A breast augmentation may be coupled with a breast lift or tummy tuck, depending on each patient's goals. Issues such as sagging, known medically as ptosis, would be cause for a breast lift, for example.
What are "Normal" Breasts?
While "normal" breasts aren't something that nature created, there certainly is a preference for certain features in breasts.
The most common features noted in attractive breasts are proportionality to the rest of a woman's body, their fullness, the symmetry between both the breasts and a centered areola and nipple. Dr. Bachelor can work with you privately to determine what breast size and shape will be best suited based on your body type and overall goals.
Common Reasons Women Seek Breast Augmentation
The reasons for women seeking breast augmentation are very diverse, but there are certainly some common reasons. Some women undergo breast augmentations for strictly cosmetic reasons, which include fitting better into certain clothing, improving confidence, or simply because they desire larger breasts, whereas some women undergo this procedure to correct asymmetry. Other reasons include wanting to reshape the breasts after massive weight loss or to restore the breasts after nursing or pregnancy. No matter the reason, an improved appearance is certainly achievable with the help of Dr. Bachelor.
Breast Augmentation Benefits
More self-confidence
Wider range of clothing options
Enhanced sexual wellbeing
A more balanced (proportional) body
Restored appearance after pregnancy or weight loss
Before and After Photos
Options to Consider
At East Bay Aesthetic Surgery, we will fully consult you on your breast augmentation options to help you achieve your desired results. To give you a basic understanding of the choices for the procedure, we have listed them below. These include implant size, implant texture (smooth or not), implant shape (more natural vs. perfectly round), implant composition (silicone vs. saline), implant placement (where it sits on your chest), implant location (under the chest muscle vs. under the skin) and incision location of your preference (periareolar or inframammary).
Size
While most patients think in terms of an 'A' cup to a 'DDD' cup, implants are not measured by bra cup size but by cc's, which equals the breast implant volume. True for silicone implants and silicone alike, a typical range maxes out at 800cc and starts around 120cc.
Texture
A matter of personal preference, but with considerations that will be discussed by Dr. Bachelor's office, the difference between a textured or smooth implant is simply the outer shell of the implant. Smooth implants tend to move more while textured implants often stay in place in part because the texture encourages scar tissue to stick to it. Both options have their pros and cons and deciding which implant is best for you will be determined with the help of the doctor before prior to surgery.
Shape
Whether to choose the round or anatomical breast implant, otherwise known for its teardrop shape, is a personal decision with advantages and disadvantages. The round implant offers more flexibility in that you can get textured or smooth implants whereas the teardrop implants are only available as textured which help maintain its shape and placement. Both types implants offer a personalized look that suits different appearance preferences. This will be further discussed at the time of your consultation based on the look you are seeking.
Composition
While the debate about saline or silicone continues, both have their pros and cons. Silicone implants are inserted already filled with a gel that is meant to look and feel more natural, however since it is a semisolid mass, may not create the look some seek. Saline implants are inserted empty then filled to size, and some prefer their more solid feel and look. The composition choice can be discussed further during the initial consultation.
Here are the implants that we offer:
SALINE IMPLANTS
Saline breast implants are made with a silicone outer shell and filled during surgery with a sterile saltwater solution. They remain a popular choice for breast enhancement and offer benefits like lower cost, smaller incision and a large body of research regarding safety and durability.
SILICONE IMPLANTS
Silicone breast implants are filled with an elastic silicone gel that closely mimics the characteristics of real breast tissue. For the last 12 years, Dr. Bachelor has been a clinical investigator for the new cohesive gel implants. Using these new implants, he has performed over 500 breast surgeries to analyze breast implant safety and aesthetic results.
IDEAL IMPLANT
IDEAL IMPLANT offers saline, silicone, and the new structured implant for patients to choose from. IDEAL IMPLANTS are one of the top rated breast implants on the market today due to their lower rupture rate and lower capsule contracture rate. These implants have higher rupture strength than most other breast implants that are easily removed, if necessary. These implants require smaller incisions and have helped many women to look and feel their best.
Implant Profile
There are four options for the breast implant profile, which is the amount of projection the implant will have (also known as how far it sticks out from the chest). The options are low, moderate, moderate plus, and high. For a petite chest, high profile implants are recommended, and low profile implants are recommended for frames that are a bit larger. Again, it's all up to personal preference and amount of natural appearance desired. The right implant profile for you will be determined in during a consultation.
Implant Placement
There are two options for breast implant placement, over the muscle (known as sub glandular) and under the muscle, (known as submuscular). Over the muscle simply means in front of the pectoral muscle, and this placement is typically chosen by women with enough mammary gland and fatty breast tissue to cover the implant and make it look more natural. Under the muscle, meaning under the pectoral muscle, is the best bet for women who need the extra coverage to make the implants look natural.
Incision Location
Two options, periareolar and inframammary crease, provide two very different experiences. The inframammary crease allows the to surgeon control movement either below or above the pectoral muscle and helps ensure less visible scarring because it follows the natural crease underneath the breast. The periareolar makes other procedures, such as areola reduction, more convenient because the incision is made to the lower half of the areola. During the consultation, Dr. Batchelor will recommend the best incision for your particular case.
Your Consultation
The first step in the breast augmentation process is setting up a consultation at East Bay Aesthetic Surgery. You will meet one-on-one with Dr. Bachelor to express your concerns that you have and allow the doctor to determine your candidacy. Along with the chance to share your concerns, a thorough evaluation and examination will determine if the size and shape you're seeking can be achieved. During this time, every question you have about the breast augmentation procedure will happily be answered. You can contact our East Bay Aesthetic Surgery offices to schedule a consultation today.
Procedure
You can rely on the expertise of Dr. Bachelor to guide you.
There are several important choices to make before breast augmentation. As a board-certified plastic surgeon and investigator for the new cohesive gel implants, Dr. Bachelor is uniquely qualified to perform your breast implant augmentation here in the Bay Area.
The breast augmentation procedure is performed under general anesthesia on an outpatient basis. The procedure itself takes about 1.5 to 2 hours, depending on the methods chosen and if any other procedures will be combined with it, such as a breast lift. Dr. Bachelor and his team will be sure that the anesthesia has set in before creating the pre-determined and marked incision either above or below the pectoral, as decided in your consultation. After inserting the implants successfully to achieve the desired appearance, the incisions are sutured, and a compression garment will be provided. It is recommended that this garment is worn throughout the entire recovery. Complying with wearing them will help ensure successful settling and your desired result.
Postoperative Recovery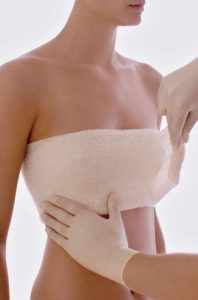 After surgery, a bra will be needed to secure your surgical dressings. You can walk around immediately after surgery, but should rest for at least a day or two. You'll see the results immediately. However, swelling and bruising tends to obscure the final results for a few weeks. We'll remove the surgical dressings in a few days.
A support bra should be worn as directed for several weeks. You will be advised to take 5-7 days off of work and other daily activities whereas more strenuous activities will need to be avoided for 4-6 weeks. Our office will provide you with a prescription for pain medication to help with discomfort while healing. You may experience swelling and bruising during the first week after your procedure, but this will dissipate naturally. Dr. Bachelor will provide more personalized recovery instructions once your surgery has been scheduled.
Like any surgical procedure, breast augmentation has a degree of uncertainty and risk of adverse events like discomfort, bruising, infection, asymmetry, capsular contracture, and changes to skin sensitivity. During your consultation, we'll take time to review the breast augmentation risks and important safety information regarding breast implants.
"Patients tell me they come in because they trust me. They trust what I am telling them is the truth; it's not a lot of sales or self-advertising. I think they feel like they are getting the best care that they can, and they are getting it in a safe fashion. There's a comfort in that."

– Dr. Bachelor
Price
The price of your breast augmentation will vary based on the scope of the procedure and any additional procedures that you add. Because every woman's needs are different and we believe in being fully informed and prepared before deciding to undergo a breast augmentation, we recommend you contact our office to schedule a consultation.
Learn More
If you're interested in breast augmentation, visit our Bay Area plastic surgery office for a personal consultation with Dr. Bachelor. Our staff is kind, responsive, and respectful to your needs. They can schedule your consultation and answer any preliminary questions you may have about breast augmentation here at our Bay Area office. Call our Danville or our Pleasanton office at 925-462-3700 to schedule your visit today.
We see patients from all over California and the U.S. Many of Dr. Bachelor's patients come from Oakland and the San Francisco Bay area,
Our Offices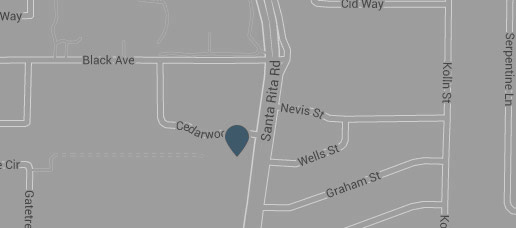 1387 Santa Rita Rd
Pleasanton, CA 94566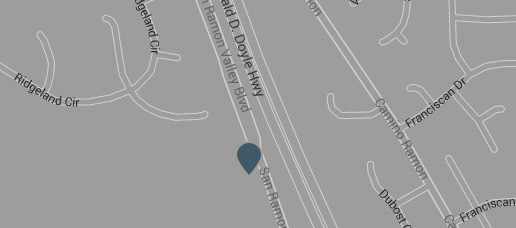 919 San Ramon Valley Blvd #150
Danville, CA 94526