Kybella
Consultations offered at our two convenient locations in Danville and Pleasanton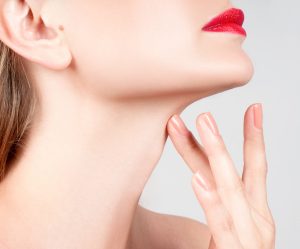 Do you feel like you've tried everything to get rid of that dreadful double chin? Have you noticed that no matter how much you exercise and diet, it just won't go away? If you want to get rid of that stubborn neck fat, but don't want to undergo any heavy surgery, Kybella may be your answer. With injections of this fat-destroying solution, Dr. Eric Bachelor will help patients achieve that slimmer, younger looking jawline.
Schedule a consultation online today to visit one of our East Bay Aesthetic Surgery offices in Pleasanton or Danville.
What is Kybella?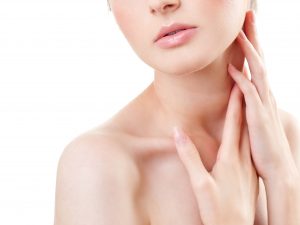 Kybella is a non-surgical, minimally invasive injectable for excess fat below the chin. Many doctors refer to it as the liquid liposuction. Kybella is the first double chin injectable that has been approved by the US Food and Drug Administration. This deoxycholic injectable offers patients a simpler solution to get rid of unwanted under-chin fat. The results are a slimmer, more elegant jawline and a more proportionate and balanced appearance.
How Does it Work?
Kybella uses deoxycholic acid to break down the fat in the neck and destroy the cells. Deoxycholic acid is something naturally present in our liver. Its function is to absorb fats when the body needs it. When Kybella is injected into the chin area, it destroys the fat cells, and once they are destroyed they will not grow back.
Dr. Eric Bachelor and his East Bay Aesthetic Surgery staff will inject this solution subcutaneously, or under the skin, strategically using a grid-like pattern below the chin and between the marionette lines. This is a quick and painless treatment that generally involves 35 to 50 injection points, placed about 1cm to 1.5cms apart from one-another.
Kybella Benefits
No down time
Quick treatment
Minimal discomfort
Improved neckline
More youthful appearance
Better balance and proportion
Lasting results
No anesthesia required
Safe and FDA approved
Visual results in 4-8 weeks
Am I a Good Candidate for Kybella?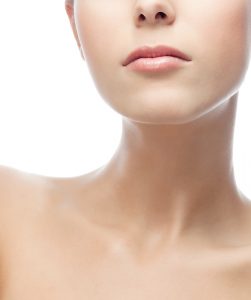 Patients over 18 years of age suffering from excess fat in their neck that don't want to undergo surgery can greatly benefit from Kybella. Kybella works best on patients with modest fullness around the chin line which does not respond to exercise and diet. Patients with too much saggy skin may find more success with another procedure, such as a neck lift. The two neck treatments can be performed together. Kybella is an effective, simple solution to slimming and sculpting the jawline area.
Patients should not receive a Kybella treatment if the area has any infections or swollen lymph nodes. Also, if the patient has a thyroid disorder, any conditions that inhibit blood clotting, or trouble swallowing, please refrain from receiving Kybella injections. Women who are pregnant or breastfeeding should avoid treatment as well.
How Many Doses Will I Need?
Depending on the patient's specific needs, Dr. Bachelor will create a tailored treatment plan to accomplish their goals. Generally, most patients need around 35 to 50 injections per session, of .2ml each. Kybella usually takes 3 to 6 sessions performed 1 month apart to see optimal results.
Kybella vs Neck Lift
Some patients come into their consultation wanting Kybella injections, but may have an excessive amount of sagging skin, and therefore would benefit more from a neck lift. A neck lift is performed on patients who have loose muscle or lax skin surrounding their chin and neck. Incisions made under the chin and/or behind the ears allow Dr. Bachelor to excise the lax skin, tighten muscles, and then tighten the skin to create a more youthful profile.
Kybella and neck lifts don't target the same condition.
Kybella reduces fat while a neck lift removes lax skin and tightens muscles. One is not meant to replace the other; the procedure best suited for an individual will depend on the underlying condition causing the double chin. Dr. Bachelor will gladly decipher which procedure will provide the patient with optimal results during a private consultation.
Kybella vs Liposuction
Patients suffering from large fat deposits accumulated under the chin who want immediate results may be ideal candidates for chin liposuction.
Liposuction is performed with a cannula, or a small tube, that suctions out isolated fat pockets. This procedure can take up to an hour with full recovery taking up to 2 weeks, but liposuction results are immediate, unlike Kybella.
Patients suited for chin liposuction want results with one single procedure and would rather not spend 3 to 5 sessions, over 3 to 5 months, of extended treatment. Liposuction produces more dramatic results than Kybella, but liposuction is the more invasive route. During the initial consultation, Dr. Bachelor will help establish the correct treatment for the patient's specific needs.
Consultation
At East Bay Aesthetic Surgery, we want to make sure all of our patients are well educated and fully prepared for the procedures they are interested in receiving.
During the initial Kybella consultation at one of our Bay Area locations, patients will be asked about their current conditions, medical history, and receive a thorough examination to determine if they are an ideal candidate to receive Kybella injections. Patients will be able to voice all of their aesthetic concerns and Dr. Eric Bachelor will gladly address them all. He will provide before and after photos of previous patient's results to gain an idea of possible outcomes, although results vary for each individual.
If a patient is a good fit to receive Kybella, Dr. Bachelor and his Pleasanton or Danville staff will provide all of the information needed to prepare them for treatment as well as the protocol for recovery. Patients will receive an individualized treatment plan unique to their needs determined by their specific anatomy.
If you are interested in receiving Kybella injections, please schedule a consultation online and our East Bay Aesthetic Surgery staff will get back with you shortly.
Preparation
Since Kybella is a quick and simple procedure, minimal preparation is necessary.
It is advisable to stop using aspirin, ibuprofen, fish oil, garlic supplements, Vitamin E, ginseng, omega oil, or any other blood thinning medicines, herbs, or supplements for 1 week before treatment.
This is to assure that proper blood clotting takes place, to lower the possibility of bruising, and to avoid hindering the healing process. For the same reason, no alcohol should be consumed 1 week prior to receiving Kybella. It is okay to take an antihistamine the day before to help reduce swelling. Some patients take Arnica for 3 to 5 days before treatment as this helps to minimize bruising. If any other specific preparation is needed, Dr. Bachelor will advise the patient during the consultation. If they have any questions or concerns in the days approaching the procedure, patients are encouraged to contact our Pleasanton or Danville office and a member of our staff will gladly assist them.
The Treatment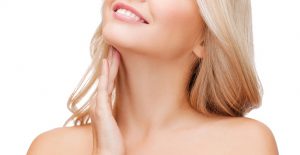 The entire minimally invasive Kybella treatment only takes 15-20 minutes. When patients arrive at their appointment, one of our Pleasanton or Danville staff will clean the area with an antibacterial solution to avoid infection. Next, they will mark the treatment area with a grid-like pattern, 1 to 2 centimeter from the jawbone, and between the marionette lines.
The amount of injection points, as well as the amount of Kybella solution, will be determined at the consultation. Next, patients will receive a numbing medication in the neck. This will only take a few minutes to activate, and once the patient feels comfortable, the treatment will begin. Dr. Bachelor will then inject Kybella into each marked point. This will be quick and painless.
When the injections are complete, patients may experience swelling and redness; this is normal. An ice pack will be applied to the area for a few minutes to reduce these effects. The marks will be wiped clean and the patient is free to go home or back to work.
Dr. Bachelor sees each of his patients for a follow-up visit to assess the results and apply their next treatment. Most patients need between 3 to 5 sessions with one month in between.
Recovery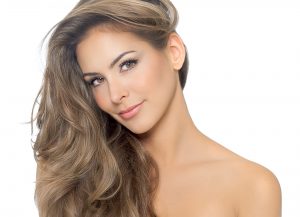 Patients are able to return to their regular activities immediately following the procedure. Since they may experience some swelling, it is advised to stay away from physical activity or intense exercise for the first few days. After treatment, patients may experience some tenderness. Some patients feel a slight burning sensation for up to an hour after receiving Kybella injections.
They may apply a cold compress to soothe any discomfort. Swelling usually subsides within 3 to 4 days with full, accurate results being visible after 3 to 4 weeks. To avoid any bruising, Arnica is recommended for the first few days following treatment, as well as a few days approaching it. Any other specific protocol for recovery will be explained during the consultation.
Cost
Kybella treatment cost will be dependent on the amount of Kybella injections used for the individual case and the number of treatment sessions needed to acquire the results desired. Please schedule a consultation with Dr. Bachelor at the East Bay Aesthetic Surgery offices in Pleasanton or Danville to receive an estimated quote.
Our Offices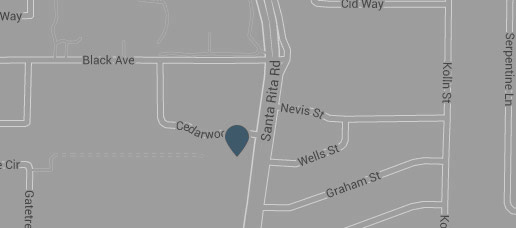 1387 Santa Rita Rd
Pleasanton, CA 94566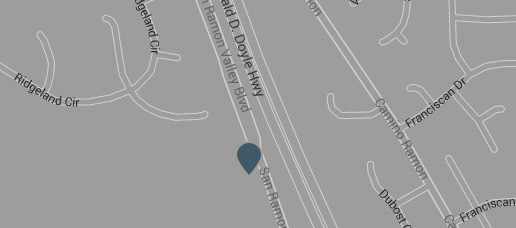 919 San Ramon Valley Blvd #150
Danville, CA 94526