Juvederm
Consultations offered at our two convenient locations in Danville and Pleasanton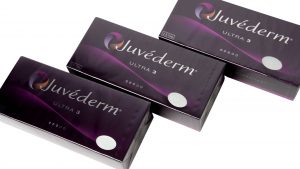 No matter what moisturizer we use or how much sunscreen we apply, nature, stress, and time itself will take their toll on our skin. We may notice fine lines in the skin and volume loss as early as our 20s! Thankfully, patients now have an impressive solution to their mild to moderate signs of skin aging: a quick, careful injection of the dermal filler Juvederm.
Juvederm is one of the most popular choices among patients looking to smooth their wrinkles and add youthful volume to their face. Juvederm offers a wide variety of formulas that are all capable of achieving natural-looking, long-lasting results. The smooth, full appearance Juvederm achieves in patients can last for up to a year or more!
If you are looking for a minimally-invasive skin rejuvenation solution that truly turns back the effects of time, call East Bay Aesthetic Surgery to schedule your complimentary consultation with Dr. Bachelor or his nurse injector.
What is Juvederm?
Juvederm injectable gel is a non-surgical treatment for facial lines and folds. Through a simple injection of smooth, hyaluronic acid gel, Juvederm can give you a younger look in just a few minutes. We use it to treat common wrinkles like the nasolabial folds, marionette lines, and lip lines. The results are immediate and last up to 1 year. Juvederm Voluma XC, which restores natural-looking volume to patients' cheeks, has the remarkable ability to last up to two years.
Why Hyaluronic Acid?
Juvederm achieves natural-looking volume in patients' skin using a hyaluronic acid-based serum where smoother, younger-looking skin is desired.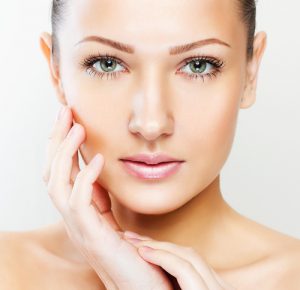 The hyaluronic acid is so successful because it is a natural component of youthful skin. When we are younger, our skin is supported and hydrated by collagen, elastins, and moisturizing hyaluronic acid. Unfortunately, as we age, our bodies produce less collagen and hyaluronic acid. Older skin lacks this support system, so it loses its volume and elasticity, resulting in sagging and wrinkles.
Juvederm restores volume to your skin by replenishing this valuable hyaluronic acid in your skin. Juvederm's hyaluronic acid serum fills lines and wrinkles by adding subtle, natural-looking volume.
Juvederm Benefits
Reduction of lines, folds, and wrinkles
Augmentation of thin or flat lips
Results lasting up to 1 year. Juvederm Voluma can last up to two years.
With its natural hyaluronic acid composition and smooth consistency, Juvederm is a favorite here in the Bay Area. Patients can receive their Juvederm and have smoother, younger-looking skin in less than twenty minutes! Treatment can give you the younger look you want, and unlike cosmetic surgery, there's no recovery time. You can return to your routine immediately.
Juvederm Products
Juvederm is available in a range of formulas, each of which is designed to restore volume in specific areas of the face and skin. The type of Juvederm used in your treatment will depend on your consultation with Dr. Bachelor or his nurse injector.
Juvederm Ultra XC
Juvederm Ultra XC is designed to add natural fullness to patient's lips, as well as to subtly fill the delicate line and wrinkles that can form around the mouth with time. Juvederm Ultra is even effective for smoothing away mild to moderate nasolabial folds and marionette lines. Patients will be comfortable during their injection thanks to the small amount of lidocaine in this Juvederm formula.
Juvederm Ultra Plus XC
Juvederm Ultra Plus XC has a larger particle size than Juvederm Ultra XC. The viscosity of Juvederm Ultra Plus makes it an excellent filler for patients who want to fill moderate to severe wrinkles or to volumize larger areas of their skin. Juvederm Ultra Plus is also formulated with lidocaine, for patient comfort.
Juvederm Volbella XC
Patients who would like to add more attractive fullness to their lips can achieve natural-looking lip augmentation with Juvederm Volbella XC. Juvederm Volbella XC is also an effective option for patients interested in smoothing away the fine lines that can form around the mouth.
Juvederm Vollure XC
This is an excellent formulation for patients who want to fill in moderate to severe lines and wrinkles. The unique Vycross technology in Juvederm Vollure creates a smoother, more comfortable injection that looks remarkably natural. The results will last for up to 18 months.
Juvederm Voluma XC
If you wish you had more volume in your cheeks, Juvederm Voluma will restore youthful-looking fullness to your midface. Juvederm Voluma's results look natural and can last up to two years.
Candidates
Good candidates for Juvederm are men or women who have noticed a development of deep lines and wrinkles around their nose and mouth.
Patients who have noticed that they have less volume in areas of their face, such as their cheeks or lips, can also have attractive but subtle fullness restored to their appearance with Juvederm.
Juvederm additionally is a good option for patients who are looking for a means of preventing further wrinkles from forming. Good candidates will also have an open and realistic mindset towards the results achievable with a cosmetic skin rejuvenation treatment. Candidates for Juvederm must be 21 or older.
Patients who are pregnant or nursing are not good candidates for Juvederm.
Consultation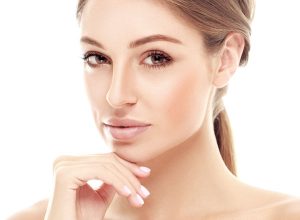 When you meet with Dr. Bachelor during your consultation, he will discuss your appearance goals with you, as well as examine the current condition of your skin. He will also go over your medical history, medication use, and current lifestyle in order to guarantee that you will receive a treatment that is best and safest for you. Based on your unique skin and the results that you would like to achieve, Dr. Bachelor or his Nurse Injector will custom-tailor a Juvederm treatment plan for you.
Please ask any questions that you have about Juvederm or any other skin rejuvenation options at this time. It is important that our patients feel informed and completely confident about their choice to improve their appearance. Dr. Bachelor will also notify patients when he believes they will achieve their results more successfully with an alternative treatment. For example, after consulting with a candidate who has deeper set wrinkles and significant skin laxity, he may advise that they will see their best results from a procedure like a facelift.
If you are interested in smoothing away the signs of aging from your face, call East Bay Aesthetic Surgery to schedule a consultation today.
The Treatment
Before injection, we'll cleanse your face and prepare a suitable dosage of Juvederm. The filler comes mixed with lidocaine, which helps us provide a comfortable treatment. The treated areas are then marked for injection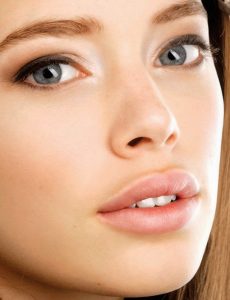 We use a fine needle to inject Juvederm beneath your skin. After placement of the filler, we perform a brief massage to promote smooth distribution. While the length of a patient's procedure will depend on the extent of the patient's treatment, most Juvederm sessions can be completed in as few as twenty minutes. A single treatment can provide great results, but touch-up treatments can help maintain your results over time. Dr. Bachelor or his Nurse Injector can also create a long-term treatment plan that will achieve impressive youth-restoring results for years to come.
Recovery
There's no downtime after an injection, so you can immediately return to your normal, daily routine. Some redness, swelling, or bruising can occur near the injection sites, which can last for a few days. If necessary, over-the-counter medications can help you manage discomfort after injection, while indirect application of ice can control swelling.
The results are visible right away.
While the treated area may initially feel fuller than expected, you'll quickly adjust as the product settles. Juvederm results will last 1 year in most cases. Juvederm Voluma results can last as long as two years. All possible effects of Juvederm will be reviewed before your treatment.
Patients who receive Juvederm notice that where they used to have diminished volume, fine lines, or wrinkles, they now have vibrant-looking skin that is smooth, full, and wrinkle-free! Juvederm's safe, long-lasting formula, combined with the experience and skill of the team at East Bay Aesthetic Surgery, deliver patients rejuvenating results that are both noticeable and natural-looking.
Price
The cost of a patient's Juvederm treatment will depend on the details of the patient's procedure, including the number of areas where the patient will receive Juvederm, the formulations the patient will receive, and the number of syringes required for the treatment.
Once you complete your consultation, Dr. Bachelor or his Nurse Injector will create a treatment plan that they believe will best accomplish your goals for your skin. His helpful staff will be able to provide you with a customized cost breakdown based on this individualized skin rejuvenation plan.
Patients who are interested in learning more about what Juvederm can do in their fight against fine lines, wrinkles, and volume loss are encouraged to call East Bay Aesthetic Surgery today to schedule their consultation.
Our Offices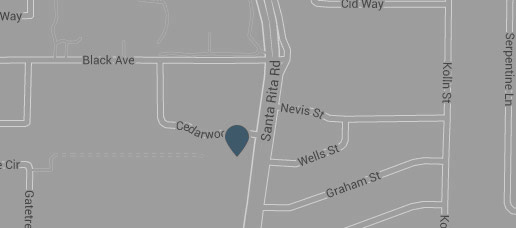 1387 Santa Rita Rd
Pleasanton, CA 94566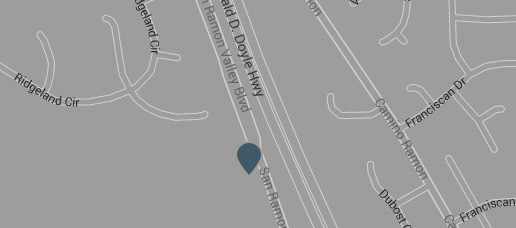 919 San Ramon Valley Blvd #150
Danville, CA 94526