UltraPulse Fractional C02 Laser
Consultations offered at our two convenient locations in Danville and Pleasanton
Treat Skin Roughness, Discoloration, and More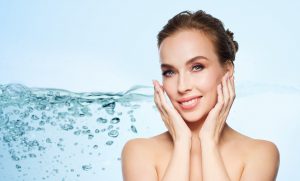 Wrinkles, scars, spots and rough skin are no match for the Lumenis Ultrapulse Fractional C02 Laser in Pleasanton CA. We use it to perform laser skin resurfacing, a treatment that can rejuvenate your skin with amazing precision. Depending on your skin condition, we can tailor the treatment to correct a wide range of skin conditions.
With the advanced technology of the Lumenis Ultrapulse, we can treat a wide range of skin types and skin conditions. Treatments are custom-tailored to achieve your goals for a satisfying cosmetic improvement and a convenient recovery.
Contact Dr. Eric Bachelor to learn more about the UltraPulse CO2 laser resurfacing treatment today!
About UltraPulse Fractional Co2 Laser Treatment
The UltraPulse Fractional Co2 laser treatment is a non-invasive laser skin rejuvenation technology that delivers beautiful results for those seeking clear, vibrant, brighter skin. The powerful laser technology penetrates the dermis layer to break up discoloration and trigger new collagen production. Replenishing your skin's collagen layer results in perkier, fuller skin and smooths away fine lines and wrinkles.
UltraPulse Fractional C02 Laser Benefits
Correction of wrinkles, scars, and discoloration
Provides a smoother skin texture and brighter complexion
Fractional technology leaves part of the skin unaffected, to promote quick healing
The Science of CO2 Laser Resurfacing
The outermost layer of skin, called the dermis, takes quite a lot of punishment throughout the course of our lives.
When it comes to your skin's health, there are many different factors that have an impact such as stress, genetics and sun exposure. Sun exposure is one of the primary factors of causing the appearance of signs of aging. The UV rays of the sun penetrate into the skin and increase the rate of breakdown of skin cells. In individuals who do not regularly wear adequate skin protection, studies have shown that overexposure to the sun may be responsible for as much as 80% of signs of aging. Skin laxity, or loose skin, is a natural result of aging and appears sooner due to the effects of the sun. Skin laxity leads to the development of wrinkles, creases and sunken areas in the skin.
With the Ultrapulse laser, we can provide different levels of treatment, including Active FX and the more penetrating Deep FX.
For a complete rejuvenation, there's a Total FX option as well. This combines both ActiveFX and Deep FX in one treatment. We use a handheld device to deliver pulses of laser energy to the facial skin. As the laser passes over the treatment area, it penetrates through the outer layers of the skin. Damaged skin cells are destroyed and healthy cell growth is stimulated.
Not all lasers are created equal. The UltraPulse Laser offers the most advanced combination of versatility and efficacy in laser skin treatment. The system is highly customizable, offering multiple fractional modes DeepFX, SCAAR FX, ActiveFX, and TotalFX.
DeepFX is a deep impact setting with maximized spot distribution for treating lesions.
SCAAR FX is a deeper, single pulse setting meant for penetrating thicker, complex skin lesions.
ActiveFX is a lower, larger spot size setting meant to address pigmentation and discoloration.
TotalFX is a full range setting and the most intensive treatment that functions as a comprehensive approach to treat a wide variety of issues at once.
The UltraPulse's state-of-the-art technology is an optimization of power, impact, and precision.
Laser ablation refers to the controlled breakdown of tissues through the use of laser energy. The effect of ablation on skin tissue is a crucial part of what makes laser resurfacing so effective. With the controlled breakdown of tissues, laser ablation also triggers the skin's restorative and healing mechanisms into high gear. Basically, the laser energy kicks your body's healing ability into high gear to repair and restore your skin health. A measure of a laser skin treatment's ability is the ablation to coagulation ratio.
The ablation to coagulation ratio means the amount of tissue broken down in relation to the depth of heat penetration. With a higher peak of power delivery, a deeper impact zone, but with a highly controlled thermal zone, the UltraPulse system operates with an ablation and coagulation ratio that is clinically shown to enhance patient comfort and minimize downtime without sacrificing results.
Areas Treated
The versatility of the UltraPulse CO2 laser means that virtually any surface of the skin is treatable.
Face
Hands
Chest
Legs
Body
Arms
Beyond the specific areas of the body that can be treated, the UltraPulse laser achieves great results for different types of tissues.
Deep Skin resurfacing
Deep skin resurfacing achieves superior anti-aging results compared to milder, surface level skin ablative lasers. Creases, fine lines, and wrinkles on the cheeks and nasolabial areas can be reduced for profound facial rejuvenation
Periorbital skin resurfacing
The high-precision settings of the UltraPulse system are well-suited for smoothing fine lines and creases in the periorbital areas of the face. Horizontal creases around the eyes, eyebrows, and eyelids caused by facial movements are extremely common and can be smoothed away by laser treatment.
Scar revision
Scar revision is notoriously challenging for laser skin technology, but with UltraPulse's SCAAR FX settings, large hypertrophic scars can be smoothed and reduced significantly. The high energy output, precision, and short pulse duration are effective for reducing the appearance of very large and visible scars.
Ideal Candidates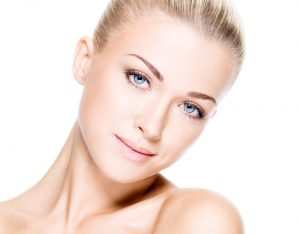 Anyone who is interested in refreshing their skin tone, erasing skin blemishes such as age spots, fine lines, wrinkles and even scars can benefit from the UltraPulse CO2 Laser. Those interested in treatment should be in good overall health, free of major skin conditions or infection.
Candidates should have realistic expectations of the treatment and choose this procedure to meet their personal goals and not the goals of others. Those with darker skin tones and complexions should discuss their goals with Dr. Bachelor to determine which modalities are best suited for their needs.
Consultation
There are no cookie-cutter type treatments because each individual faces a unique set of concerns and has a unique anatomy. When you meet with Dr. Bachelor during your consultation, you will be able to discuss your personal goals in detail.
Your rejuvenation treatment is 100% tailor-made to your specifications and needs.
Together, you and Dr. Bachelor will go over all the treatment options available that will achieve the results you desire. Then, Dr. Bachelor will walk you through the steps of the treatment so you are totally comfortable and confident in your experience. All questions and concerns about your treatment are happily answered at this time.
The specific recommendation made will depend on your goals. For example, deeper skin blemishes or scars may require a course of two to three sessions spaced a few months apart. There are no limitations on the number of sessions you can undergo, but each session is spaced apart to give your body time to restore your skin.
Procedure
The treatment is non-surgical and non-invasive.
Your treatment is performed in the comfort of our state-of-the-art facility and requires no incisions and involves little to no downtime. A topical numbing agent is applied to the targeted area to ensure you are comfortable during treatment. You may be treated while awake or sedated.
The handheld UltraPulse head is moved in a pattern over the target treatment area. As the treatment head is moved, laser pulses are delivered to the skin that last fractions of a second. After a pulse is delivered, the treatment head is moved to cover the entire treatment area.
The entire session can take as little as half an hour but depends on the size of the area treated.
Recovery and Results
After laser treatment, an ointment is prescribed to aid in the healing process. Depending on the level of your laser treatment, you might need a friend or family member to drive you home from our office.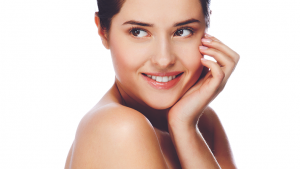 Most patients can get back to work after 4-7 days. Your skin will look red for the first few days and then appear slightly pink for several weeks, and sometimes longer (especially for fair-skinned patients). The final results will be evident in 3-5 months. Possible side effects of laser resurfacing include swelling, extended redness, skin irritation, abnormal healing, and scarring. During your consultation, we will discuss safety information and risks in great detail.
Some sensitivity and tenderness may occur and we recommend patients avoid sun exposure and practice good sun protection habits.
In the weeks that follow, your results will become more and more obvious as your body continues to restore your skin, replacing the treated area with fresh collagen as old, dead skin cells fall off. You will notice visible smoother, clearer skin and skin that is tighter and firmer in texture.
Cost
The price of the UltraPulse CO2 laser resurfacing treatment is varied depending on your specific goals and issues. The treatment is highly customizable and is safely combined with other skin rejuvenation procedures. You will receive an itemized breakdown of your treatment at the end of your consultation.
Learn More
If you'd like to learn more about laser resurfacing with the Lumenis Ultrapulse laser in Pleasanton CA, please call or email our Bay Area plastic surgery office to schedule an appointment. We can answer your questions about laser treatment and its alternatives. Call our Danville or our Pleasanton office at 925-462-3700 to schedule your visit today.
Our Offices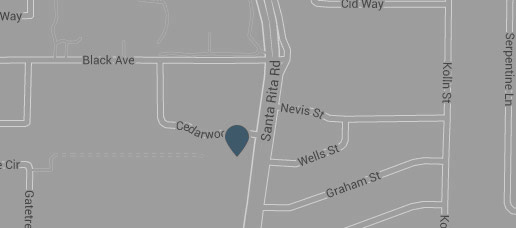 1387 Santa Rita Rd
Pleasanton, CA 94566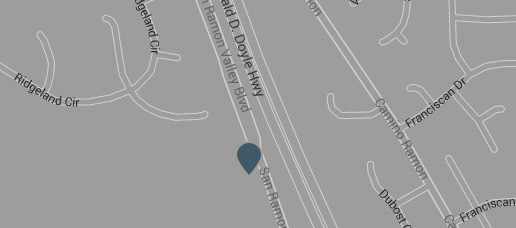 919 San Ramon Valley Blvd #150
Danville, CA 94526