Lip Augmentation
Consultations offered at our two convenient locations in Danville and Pleasanton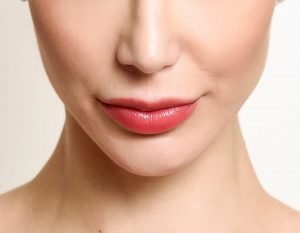 Thin lips can detract from a healthy, youthful, and attractive appearance.
At East Bay Aesthetic Surgery, we provide our patients with multiple options so they can obtain the sensual, full lips they desire! Your augmentation treatment will be performed with precision and an artful eye. The focus will be on providing natural enhancement so you can look and feel your best.
What is Lip Augmentation?
Lip augmentation is a minimally invasive technique that adds volume and contour to the lips. Lip augmentation is a perfect solution for men and women with naturally thin lips or who have seen a decrease in lip volume over the years. Patients are impressed with how much lip augmentation impacts their overall appearance.
Improving the lip line and adding volume can restore balance to the face and help you feel your most attractive!
Before and After Photos
Lip Augmentation Options
Lip augmentation can be performed in a variety of ways but is most commonly performed with either dermal fillers or fat grafting.
Dermal Fillers
If you have thin or flat lips, don't wait any longer, lip fillers will provide immediate results.
We offer a wide selection of dermal fillers to correct everything from facial wrinkles to aging hands. From this selection, there are two injectables that have been made specifically for the lips. Juvederm and Restylane. The formula that makes up these fillers will target vertical lines and add definition and sensual fullness. Juvederm and Restylane are both made with hyaluronic acid-base. Hyaluronic acid, or HA, dermal fillers are the perfect formula for the lips because they maintain the natural, supple appearance. Hyaluronic acid is already found within our bodies and skin. The acid attracts water and is part of what keeps our skin looking refreshed and hydrated. HA-based formulas help to keep lips soft and smooth.
Juvederm
One of the most popular fillers on the market today, certain Juvederm formulas were made to reverse lip lines and fill in the lips. Juvederm Ultra XC and Juvederm Volbella XC will add natural volume to the lips and restore a youthful appearance to the mouth. The Juvederm injection experience lasts about twenty minutes with results that can be seen immediately. With Juvederm, you can enjoy sexy lips for about one year.
Restylane
If you have thin lips, the Restylane formula Restylane Silk is a great injectable option! This formula was designed to fill in the lips after they no longer reflect a youthful contour. Restylane is a safe, FDA-approved treatment that will effectively revitalize the lips. Treatment takes about twenty minutes and you will be able to see your outcome immediately. Restylane Silk results often last for about six months.
Fat Grafting
This procedure is performed in three steps and requires liposuction. Although more invasive, fat grafting provides a more comprehensive transformation in your whole appearance.
In a lip augmentation fat grafting procedure, fat is removed from an area of your body, cleaned and injected into your lips. A donor area will be determined in your personal consultation. This area will be a location you have excess fat. Patients often have fat removed from their hips, thighs, abdomen, or butt.
A fat grafting procedure can take about two hours and about a week of downtime. You will notice results right away and they will be long-lasting. Lip injections require touch ups once or twice a year whereas lip augmentation with a fat transfer will last you years!
Schedule a private meeting today to learn more about these techniques and which one will provide your best solution!
Benefits
Your face is the first aspect a person will notice about you. Lip augmentation will improve symmetry and help you look your best!
Lip augmentation will dramatically improve your facial appearance.
The primary advantage of coming to our office is we provide two lip augmentation options that can adapt to any lifestyle. If you have a busy life but want to improve your lip volume and contours, dermal fillers are your solution! I want to commit to long-lasting results, a fat transfer is a terrific treatment. We have your best option.
Candidates
Men and women who have been considering lip augmentation for a while are good candidates. We suggest you look through lip augmentation before and after photos to get a better understanding of what these treatments can achieve and how they may impact the way you look.
Personal Consultation
Your preferred method of lip augmentation will be determined and your ideal treatment plan created.
A private meeting with our staff will give you the opportunity to ask questions and discuss any concerns you have with lip augmentation. They will take the time to answer your questions and educate you on the forms of lip augmentation we offer. We want our patients to make informed decisions about their health. You will be asked about past treatments you've undergone, your lifestyle, and current medications. By better understanding your health, we can better treat you and ensure a positive experience.
Preparation
How you prepare will depend on the form of lip augmentation decided upon. Lip fillers require little to no preparation whereas a fat transfer will require filling prescriptions and arranging for rides. Our staff will provide you with instructions on how to be ready for your treatment. Feel free to call our office with any questions!
Procedure
Dermal filler treatments often include a topical anesthetic and last about twenty minutes. During your treatment, you will see the changes made to your lips! The nurse injector will apply the lip filler with artistry and skill.
A fat transfer treatment will begin with liposuction. A thin cannula will be inserted through strategic incisions along your donor area and fat will be removed. Once the fat is ready, it will be placed in syringes and injected into your lips. A fat transfer lip augmentation procedure is a safe way to enhance your lips with a natural product; your own fat. Once the procedure is completed, you will be able to return home to begin your recovery
Recovery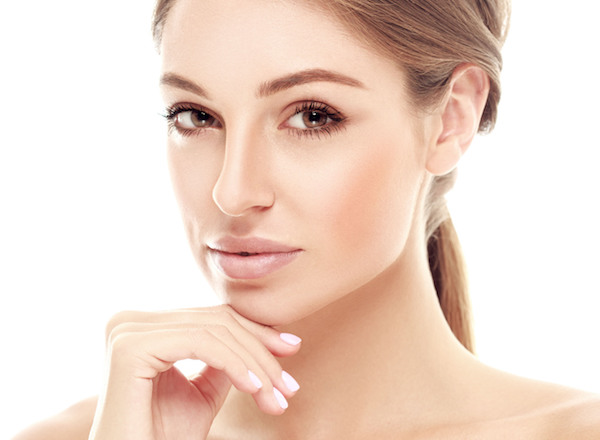 Lip fillers do not require downtime but a fat transfer treatment will require a few days of rest. The amount of downtime will correlate to how much fat was removed during liposuction. Your treated area will be swollen and any discomfort can be controlled with prescribed medications. We encourage our patients to start walking frequently after their procedure. Brief walks will improve blood circulation and reduce swelling. A compression garment will also be needed to control swelling and help the donor area heal.
The lips may be sensitive for a few days. Most patients are able to return to work after a few days to a week after treatment.
Results
Regardless of whether you received lip fillers or lip augmentation with a fat transfer, you will instantly see your results! Juvederm and Restylane last between six months and one year. Maintenance appointments will be needed to ensure your results stay consistent.
Long-lasting lip augmentation is achieved with a fat transfer. Your results will last years! After treatment, you will be able to see a difference in your lips. This improvement will get better as swelling decreases. The area of your body treated with liposuction will settle into its final shape after a few weeks. This result is also long-lasting. A fat transfer improves two areas of your body for a total appearance makeover!
Lip Augmentation Cost
The cost of lip augmentation treatments will vary from patient to patient. We will strive to achieve your goals and provide impressive results. Schedule a consultation with us to learn more about our hand-tailored approach and what the cost of your treatment will be.
Schedule a consultation at (925) 462-3700 to get started down the path towards soft, plump lips. We provide only the best service and truly cares for our patients.
FAQs
What is the best filler for lip augmentation?
There are two impressive fillers for lip augmentation: Juvederm Ultra XC and Juvederm Volbella XC. These injectables have been made specifically for the lips. The formulas consist of HA and will improve the supple appearance of the lips. If you are bothered by thin, flat lips or vertical lines, these fillers will help to reverse aging signs and plump your mouth.
Is lip augmentation permanent?
The length of your results will depend on the treatment you choose. Lip fillers will last from six months to one year. A fat transfer to the lips will last years!
How long does it take for lip fillers to heal?
It may take one to two weeks for the fillers to settle and the incision sites to heal. Lip fillers do not require downtime and you will be able to show off your results right away!
How much does lip augmentation cost?
The cost of your lip augmentation procedure will depend on the treatment you choose. Our staff and you will work together to create the best treatment plan that will provide your optimal results!
Our Offices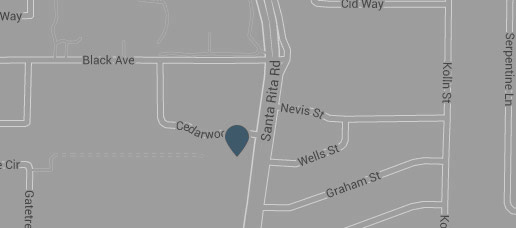 1387 Santa Rita Rd
Pleasanton, CA 94566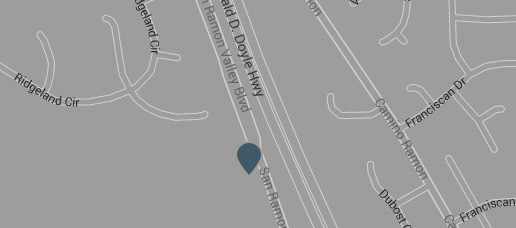 919 San Ramon Valley Blvd #150
Danville, CA 94526