Blepharoplasty (Eyelid Surgery)
Consultations offered at our two convenient locations in Danville and Pleasanton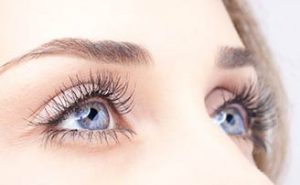 Overall, eyelid surgery provides a more vibrant and awake facial appearance.Dr. Eric P. Bachelor is an expert at the blepharoplasty procedure and can help you rejuvenate your eye and face area.
If you're ready to move ahead with your blepharoplasty procedure, call today at 925-462-3700 to schedule your consultation or fill out the online form. Or keep reading for more information.
What is a Blepharoplasty?
Our eyes are at the literal and figurative center of our beauty, and create harmony within the face. When our appearance changes due to aging or other reasons, our eyes may give off different signals to others, having a profound effect on interactions and relationships. A blepharoplasty is a procedure that can help remedy these unwanted physical changes, and dramatically improve our overall appearance.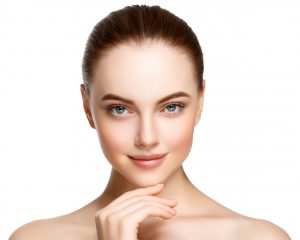 Blepharoplasty, also known as eyelid surgery, is a cosmetic surgical procedure that can correct aging changes in a person's eyes. This procedure aims to improve the overall aesthetic appearance of your upper and lower eyelids. Blepharoplasty can help to reverse some of the changes that occur around the eyes during the natural aging process, such as droopy upper eyelids and puffy bags below the eyes.
In addition to reversing signs of aging, a blepharoplasty can also improve facial symmetry as well as the definition of your eyelids, The surgical procedure typically takes no more than a couple of hours to complete and has a short recovery period.
Benefits of Eyelid Surgery
The surgery will restore your bright, youthful appearance, giving your face a rejuvenated look.
The main benefits of blepharoplasty surgery are to bring back a more vibrant and awake facial appearance. The procedure will bring back the harmony to your facial features. Your upper eyelids will appear smoother, and the procedure will also make your eyes look more alert and open. Blepharoplasty can remove the puffy bags, excess skin, and wrinkles underneath your eyes. It can also address lower eyelid droopiness that can cause more of the white in the lower portion of your eyes to show.
As for the upper eyelids, surgery can remove excess fat deposits that make your eyes appear swollen as well as addressing folds in the upper eyelids created by loose or sagging skin. Because excess skin impacts the natural contour of your eyes and can even impair your vision, a blepharoplasty can even improve your vision. Additional benefits of blepharoplasty procedures include:
Smoothens the upper eyelids
Makes eyes appear larger and more open
Treats bags and creases beneath the eyes
Can improve vision in some cases
Ideal Candidates
The ideal candidates for blepharoplasty are men and women who want to improve the overall appearance of their eyes to achieve a more youthful appearance. The procedure is ideal for those who would like to reduce the look of lines and wrinkles around the eyes and provide a more youthful appearance.
The best way to find out if you are a good candidate for blepharoplasty is to come in and see Dr. Bachelor for a consultation. Contact our office today!
Types of Blepharoplasty
The types of eyelid surgery that Dr. Bachelor performs are the upper eyelid surgery, lower eyelid surgery, and transconjunctival lower eyelid surgery. Here's a brief overview of each.
Upper Eyelid Lift
This procedure involves making an incision in the natural crease of the upper eyelid to correct sagging or drooping upper eyelids. The fatty tissue is either removed or repositioned, and excess skin is also removed.
Lower Eyelid Lift
This procedure address issues with the lower eyelid. The incision is made underneath the line of your lower eyelashes. Excess skin and lax muscles will be tightened and fat removed in the lower eyelid area.
Transconjunctival Lower Eyelid Surgery
Through an incision inside the lower eyelid (which should leave no visible scar), this procedure also reduces puffiness in the lower eyelid due to excess fatty tissue.
Consultation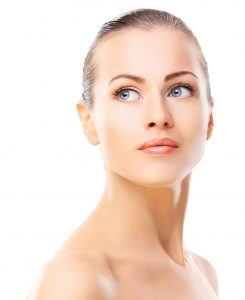 During your consultation with Dr. Eric Bachelor, you and the doctor will discuss your aesthetic concerns and expectations. He will then review your medical history and examine your eyes to make the final determination for candidacy.
If deemed a good candidate, you will receive an individualized treatment plan for your eyelid procedure. This will include instructions for both preparation and recovery to ensure your best results. Dr. Bachelor will answer any questions you may have at this time to ensure that you are fully informed before making any decisions.
Preparing for your Eyelid Surgery
During your consultation, Dr. Bachelor will give you a list of instructions that you are advised to follow in the weeks leading up to your eyelid procedure. Smokers will be asked to quit at least three weeks before surgery, and all patients will be asked to avoid taking any aspirin or anti-inflammatory medications for about two weeks.
Although frequently there is no pain with eyelid surgery, you may also be prescribed pain medication that you should pick up before your procedure, so that is it immediately accessible after your surgery. You will also be advised to arrange for a ride home from surgery, as you will be unable to drive yourself home.
The Procedure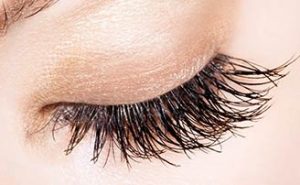 To ensure comfort during surgery, your eyelid surgery may be performed under either general or local anesthetic. During an upper eyelid procedure, an incision is made within the natural crease of the upper lid, extending from the inside corner to slightly beyond the outside corner. Loose skin is trimmed to create a smooth appearance on the upper eyelid, and the incision is then closed with fine sutures.
In a lower eyelid procedure, the incisions can be placed within the natural lines of the lower eyelid or inside the eyelid itself. Fat and loose skin can be removed from the lower lid area and the incision is then closed with fine sutures. Ointment, and tape are then applied to the eyelids to complete the eyelid lift procedure.
In certain cases, Dr. Bachelor can perform these surgeries together with other facial surgery to provide a comprehensive rejuvenation procedure. This can be discussed further at the time of the consultation, and Dr. Bachelor will make the treatment plan accordingly.
Before and After Photos
Alternative Procedures
If a blepharoplasty is not the ideal procedure for you, there are some other treatments that may be a better fit to help you reach your aesthetic goals. These alternative treatments include Botox, a brow lift, and laser skin resurfacing.
Botox
This procedure specifically addresses wrinkles in the eye area. Botox is FDA-approved to treat frown lines and crow's feet. The Botox is injected into your overactive facial muscles to paralyze them temporarily. This helps stop your facial muscles from making certain movements which will prevent the further development of dynamic wrinkles and lines throughout the face.
Brow Lift
A brow lift addresses low-sitting eyebrows and restores them to a more youthful position. This reduces forehead wrinkles and improves your appearance, as well as your vision by lifting the brows and reducing heavy eyelids. In some cases, the brow lift and blepharoplasty can even be performed at the same time.
Laser Skin Resurfacing
Laser skin resurfacing will treat skin issues by removing the top layers of skin and inducing the body's natural production of collagen and elastic to help smooth the skin. It is best for those who simply wish to gently refresh their appearance and who want to avoid undergoing a surgical procedure.
Recovery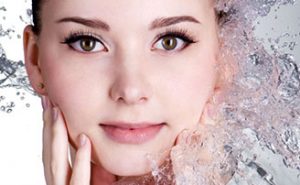 Eyelid lift surgery has a recovery period lasting about 7-10 days. After 5-6 days, you return to the office for a follow-up appointment and to have the stitches removed. You can expect some puffiness and bruising during that time, but this will diminish within a matter of days.
We'll advise you to spend the initial recovery period with your head elevated, and cold compresses applied to your eyes. If you have any questions or concerns during this time, please contact our office and speak with one of our helpful members of staff.
Pricing
The cost of your surgery will depend on your individual anatomy and aging and if any other additional treatments are required to achieve your desired results. With offices in Pleasanton and Danville, California, Dr. Bachelor is ready to discuss your needs. At the time of the consultation, you will be provided a a personalized procedure quote based on your exact needs.
Learn More
f you're interested in the eyelid lift, we encourage you to visit our East Bay Area plastic surgery office for a personal consultation. Our kind, responsive, and respectful staff will treat you like a family member or friend, while Dr. Bachelor provides the highest quality care. During a consultation, we can answer your questions and discuss the treatment options that interest you. Call 925-462-3700 to schedule your visit today in either our Pleasanton or Danville offices.
Our Offices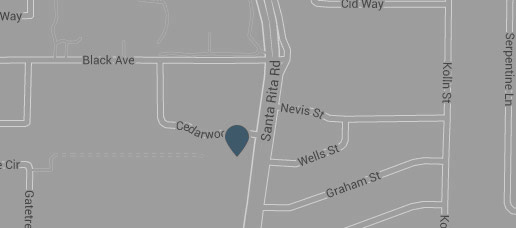 1387 Santa Rita Rd
Pleasanton, CA 94566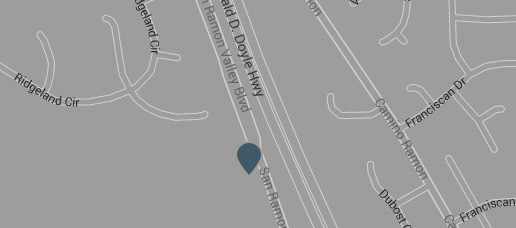 919 San Ramon Valley Blvd #150
Danville, CA 94526