Restylane
Consultations offered at our two convenient locations in Danville and Pleasanton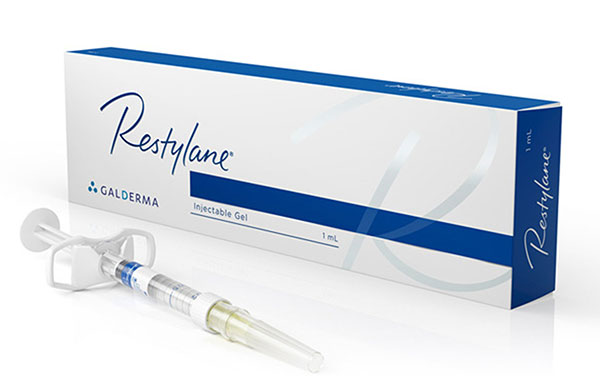 Restylane is one of the most popular wrinkle fillers worldwide for treating smile lines, marionette lines and thin lips. And now, Restylane is FDA-approved for hand rejuvenation!
With a simple injection, we restore volume to sunken areas of tissue, effectively filling in wrinkles and helping you look younger. Restylane is made with non-animal, stabilized hyaluronic acid gel (HA), which is formulated to act like the naturally-occurring HA inside your skin.
Quick Correction of Lines, Wrinkles and Folds
When we are young, our skin is nourished and supported by a healthy supply of collagen and hyaluronic acid. Collagen provides valuable support, while the water-retentive hyaluronic acid moisturizes the elastins and other components within the skin. As we age, unfortunately, our metabolism slows and eventually stops producing new collagen and HA. Our skin becomes both less supported and hydrated, and wrinkles, lines, and sagging skin develop.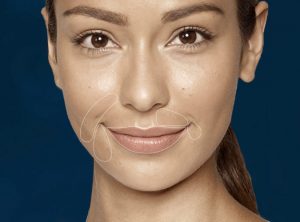 Made with non-animal stabilized hyaluronic acid, Restylane can plump the skin for an immediate wrinkle correction. The hyaluronic acid is accepted by the body because it is already naturally occurring in our bodies. Restylane is a safe, effective means of subtly filling in the lines, wrinkles, and folds that develop almost anywhere on our bodies as we age. Depending on the number of locations that you would like treated with Restylane, you can complete your session in as little as 15 minutes, or within the span of an hour. The results are visible immediately and look natural because the Restylane mimics your own healthy skin anatomy and function.
Find out if you're a candidate for Restylane by scheduling an appointment to see Dr. Bachelor.
Restylane Benefits
Treats smile lines and marionette lines
Augments the lips for a fuller and more kissable shape
Fills in scars for smoother skin
FDA-approved, tested safe
Offers formulas that are specifically designed to achieve the best results in specific areas of your skin
Procedure can be completed in a session shorter than a lunch break
Natural-looking results
The hyaluronic acid not only mimics but can also encourage healthy skin function and better hydration of the skin
The special HA serum reduces the risk of allergic reaction, or of the body rejecting the injection material.
Candidates for Restylane
Good candidates for Restylane are those who have:
Fine lines around their nose and mouth, such as nasolabial folds or marionette lines
Lips that are thinner or less curvaceous than they would like them to be
Scars or skin indentations
Lost volume in their skin, or who wish to see better volume in their lips, cheeks, or the backs of their hands
Good overall health and no pre-existing conditions, which could interfere with their body's ability to heal
An open mindset to the results of a dermal filling procedure
Consultation
When you come to East Bay Aesthetic Surgery, we will make sure you feel comfortable and aware of your skin rejuvenation options. It is important to Dr. Bachelor that he recommends the treatment plan that best-suited to your skin 's unique needs. After discussing your medical history, medication use, and goals for your appearance, he will examine your skin. Photos may also be taken in order to help with the selection of your best Restylane treatment.
Types of Restylane
Restylane offers different formulations of their hyaluronic acid fillers in order to achieve the best results possible in a specific treatment area.
Restylane
Restylane is designed to add volume to areas which are experiencing major facial wrinkles. These areas include the brow, mouth, nose, or chin.
Restylane Lyft
This formulation of Restylane is injected deeper into the facial tissue, and is effective for adding volume in order to fill moderate to severe wrinkles, augment the cheeks, or restore volume to the backs of the hands.
Restylane Refyne
Ideal for injection into mid-to-deep facial tissue, Restylane Refyne is a good means of addressing modern and severe wrinkles.
Restylane Defyne
This Restylane formula is designed to fill nasolabial folds and severe facial wrinkles. The unique formula adds volume and smooths the area, without inhibiting your ability to smile or use your mouth normally.
Restylane Silk
Restylane Silk is specifically formulated to add natural but noticeable volume to the lips, as well as to smooth the fine lines that form around the mouth with time.
Restylane for Hand Rejuvenation
The backs of the hands may show the first signs of aging. The volume of natural fat and collagen in the back of our hands decreases with time, which can lead to the tendons, veins, and bones in the area becoming more visibly prominent.
Restylane Lyft is now an FDA-approved approved method of restoring natural, youthful fullness to the backs of your hands!
If you would like to achieve healthier volume in the backs of your hands, Restylane Lyft and Restylane Lyft with Lidocaine are now available if you are over 21. Patients will receive between one and three mL of Restylane Lyft in their hands. The procedure is comfortable and can usually be completed within thirty minutes. After you receive the Restylane Lyft, you will be asked to ball your hand. Your hand will be massaged, in order to make sure the filler is distributed evenly. An ice pack will then be applied, in order to reduce any swelling or discomfort in the area.
Swelling will subside in a few days. Try to minimize how often you use your hands during this period. After this time, your hands will look full and smooth, as they did when you were younger. You will be able to use your hands comfortably, and to show off your more voluminous, healthier-looking skin! Results will last up to six months.
Recovery
There is no downtime after treatment with Restylane. You should be able to return to your routine right away. The treatment sites may be sensitive and minor swelling may occur. Be sure to avoid immediate sun exposure and apply ice as directed.
The results are instantly visible and can last for up to six months. With maintenance treatments, you can achieve long-lasting results from Restylane. In many cases, we can combine Restylane with another injectable (such as Dysport) for an optimal outcome.
Results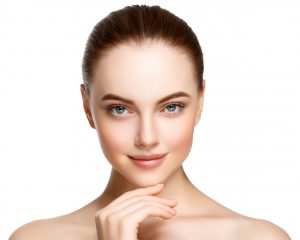 Restylane will fill in the fine lines and wrinkles that are creating an aged appearance in your skin. This includes the wrinkles that commonly form along the nose and mouth, known as nasolabial folds or the lines that form from the mouth to the chin, also known as marionette lines. Restylane will also fill and smooth brow lines or a sunken under-eye appearance. Patients who receive Restylane in their cheeks or lips will see a more pronounced, natural but full curve in their augmented feature.
Due to the fact that your body is accustomed to the hydrating benefits of hyaluronic acid, your skin not only accepts the results achieved by the Restylane, it also looks and is healthier after a Restylane treatment.
The results of a round of Restylane injections will last for up to six months but can be maintained for up to eighteen months. After this point, patients may need to receive a new, complete treatment of Restylane to achieve their results.
Cost
The price of your Restylane treatment will depend on the area or areas that you would like treated, the number of Restylane vials required to achieve your desired results, and the number of Restylane treatments you plan to receive.
To learn more about how you can add natural, attractive fullness to your face and hands with an easy, comfortable treatment of Restylane, call Dr. Bachelor's helpful staff today to schedule your consultation!
Our Offices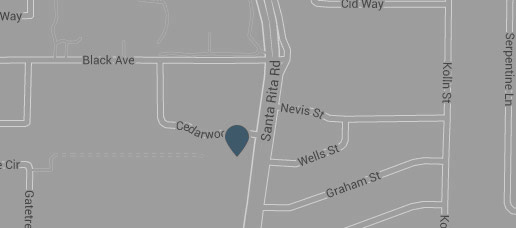 1387 Santa Rita Rd
Pleasanton, CA 94566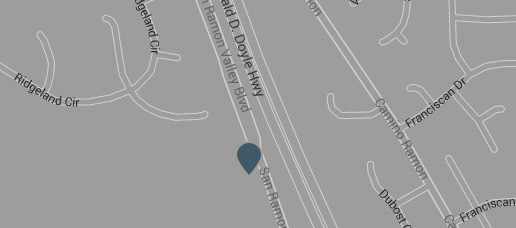 919 San Ramon Valley Blvd #150
Danville, CA 94526