Dermabrasion
Consultations offered at our two convenient locations in Danville and Pleasanton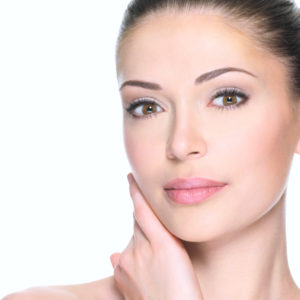 Dermabrasion is a potent skin treatment that can clear away scars, wrinkles, skin growths, and other surface irregularities.
With a mechanical abrasion technique, we remove the outer skin layer to stimulate the healing process and the regeneration of new skin.
Used for either acne treatment or wrinkle treatment, the dermabrasion procedure will help to transform your skin and help you feel better about your skin in no time!
About Dermabrasion
Your skin says a lot about your face. People can view acne their scars as unhealthy and think their wrinkles may make them feel older than they really are. Dermabrasion helps to reduce these marks and renew your skin!
In a dermabrasion treatment, a rough material will be spun rapidly against the top layer of the skin, lifting away the dead skin layer. This procedure is often referred to as a dermabrasion facial as it helps to exfoliate the top skin layer and help to improve the quality of your skin.
A dermabrasion treatment will reduce dead skin cells that contribute to acne breakouts, clogged pores, and dull skin.
By reducing the top layer of the skin, your body will need to create a new layer. The new layer of skin will be healthier and help reduce the visibility of dark spots, wrinkles, lines, scars, and growths.
Dermabrasion improves collagen levels as well. Collagen acts as a scaffold for the skin, helping to hold it up and improve the flexibility of the skin. With voluminous, radiant skin, you can feel more confident putting your best face forward.
Treating Rough Skin Texture
If you have darker skin, dermabrasion may not be suitable, because it can cause loss of pigmentation. Nonetheless, you should visit our Bay Area office if you are curious about the benefits of dermabrasion. We can determine if you're a candidate for dermabrasion, or recommend alternative treatments such as a laser treatment or chemical peel.
Benefits of Dermabrasion
Skin rejuvenation is the primary benefit of dermabrasion! After your dermabrasion treatment, you can enjoy:
Smoother skin texture
Brighter complexion
Reduced scarring, wrinkles, lines, growths
This treatment often helps people feel more confident and happy with their skin. We want you to be proud of your skin and feel that you can go makeup free!
Dermabrasion for acne scars is often sought after to help reduce minimal to severe acne scarring. This treatment will help your skin renew itself and rid areas that have been greatly affected by acne. You don't have to live with your scars, you can enjoy smooth, soft skin!
Candidates
Dermabrasion is an excellent treatment for advanced skin blemishes.
If you are unhappy with your skin and wish for young, soft skin; dermabrasion is your best solution! This treatment is best for patients with lighter skin complexions. Darker skin tones do not tend to react well to dermabrasion and the treatment may have skin lightening effects. If you have darker skin but are interested in dermabrasion we still encourage you to reach out to our offices and schedule a consultation with us. Although dermabrasion may not be an ideal solution for dark skin tones, we want to take the time to get to know you and learn about what your ultimate skin goal is. From this information we will determine the best skin treatment that will preserve your skin color and make it healthy.
If you have scarring, wrinkles, or rough skin surface, dermabrasion can help.
Consult with East Bay's Premier Skin Care Professionals
You will have the opportunity to meet with one of our highly qualified skin specialists.
In this meeting, your skin will be assessed and you will be asked about your general health, skincare routine, current medications, and supplements. This information will help the specialist gain a better understanding of your overall health and if dermabrasion is a safe, healthy option for you.
If dermabrasion is determined to be a good option and you wish to pursue it, you will be walked through each step of the treatment. The number of treatments you will need will be decided by the skin specialist and planned out at healthy intervals. Towards the end of your consultation, you will be instructed how to best prepare for the procedure.
Preparation
To prepare for dermabrasion, you will apply a topical medication as instructed for about 2 weeks. This will prepare your skin and help maintain its health. You will need to stop smoking and taking blood-thinning medications for a few weeks before and after the treatment. You will also need to halt any current tanning practices and use sunscreen to make sure your face is not burned or injured before your appointment.
Dermabrasion will not be performed on your skin if you have a burn or wound.
In the days leading up to the treatment, you will want to stay hydrated and get lots of sleep. Staying healthy will mean your skin is healthy and will provide positive results. The morning of your treatment, avoid exercising as sweating will dehydrate your skin. You will also want to avoid using active ingredients on your face. Show up a few minutes early so you can sign in and have a restful morning.
The Treatment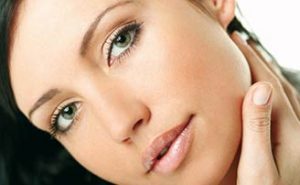 During the procedure, we use a device called a dermabrader to perform a controlled abrasion of the skin. As the skin is resurfaced, speed and pressure can be adjusted to tailor your treatment.
First, we administer a local anesthetic to numb your skin. Then we pass the dermabrader over the skin on your face, removing the outermost layers. When the abrasion is complete, the skin is covered with an ointment, which will need to be reapplied periodically during recovery.
Recovery
After dermabrasion, your skin will be sensitive. We'll advise you to use medications and cold compresses to minimize discomfort. Recovery time varies, depending on the extent of your dermabrasion (whether you've had a full facial treatment or spot treatment). A typical recovery is about 7-10 days.
Initial redness and swelling will gradually subside, but a pink color may persist in the skin for up to 2 months.
Be sure to protect your skin with sunscreen as you heal. Dermabrasion has certain risks, including scarring, infection, irregular skin pigmentation and changes in sensitivity. We'll review these risks and other safety information during your consultation in the Bay Area.
Results
As your skin heals, you will see your results setting in. Your initial healing may take up to two weeks. Ideal results will require a few treatments.
Dermabrasion will give you smooth, glowing skin. With a healthy skincare routine and maintenance appointments, you can keep your skin healthy.
Dermabrasion Cost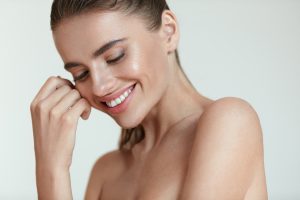 Dermabrasion prices will depend on the number of treatments you get and the areas being treated. Our skincare specialists will create your best treatment plan. If you are interested in learning more about dermabrasion, schedule a consultation with us today at (925) 462-3700. If you are located near the East Bay, we are here to help you!
If you are not located in California, search for "best dermabrasion near me", perform research on your options and make sure you choose a well-qualified office for your treatment. You can always call our office to learn more about dermabrasion and the average cost for the treatment.
FAQs
What is microdermabrasion good for?
Microdermabrasion is a skin treatment that will clear blemishes and reduce wrinkles and scars. This procedure reduces unwanted skin cells and helps improve the health and quality of the skin. This abrasive method increases the collagen levels of your skin. Collagen will help to improve the volume and elasticity of the skin. This method is perfect for people with irregular skin surfaces and who wish to improve the volume of depressed areas.
What is the difference between dermabrasion and microdermabrasion?
Both of these treatments work to exfoliate the skin. Dermabrasion is a more invasive method that reaches deep into the skin to reduce the visibility of scarring, wrinkles, growths and gives you bright soft skin. Microdermabrasion, on the other hand, is a rough mix that is sprayed on your skin and works to exfoliate the superficial layer of your skin. Both treatments will help you develop younger appearing skin.
How long does it take to recover from dermabrasion?
It will take a few days to a week for you to recover from dermabrasion and return to your regular schedule. It may take a few months for the residual redness to fade. However, dermabrasion offers incredible results that will improve the quality of your skin. You can look revitalized and have smooth skin after a few simple treatments!
How much does it cost to get dermabrasion?
Dermabrasion costs vary based on the number of treatments needed for your optimal outcome. This treatment can be performed every month to a few weeks depending on your skin tolerance and healing process. Once your skin is healed you can move onto another treatment. You and your skin specialist will plan out your perfect treatment plan.
Our Offices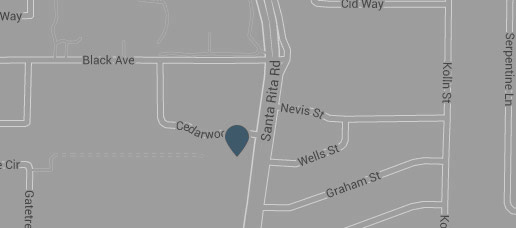 1387 Santa Rita Rd
Pleasanton, CA 94566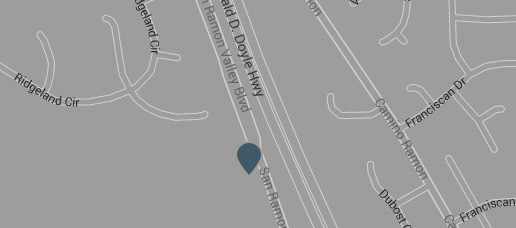 919 San Ramon Valley Blvd #150
Danville, CA 94526