Brow Lift
Consultations offered at our two convenient locations in Danville and Pleasanton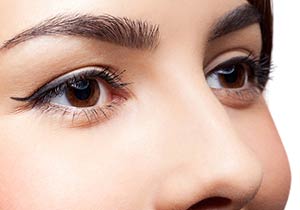 A brow lift can improve the appearance of not only the forehead but also the eyes.
Over time, the brow often becomes lined with wrinkles and creases. These creases weigh down your appearance and can make you appear angry, tired or worried constantly.
The weight of the brow can even extend to the eyes. A heavy brow can push down on the eyelids and make your face appear older than you feel. A brow lift will correct these concerns and help you look more young and alert.
What is a Brow Lift?
A brow lift is a cosmetic procedure focused on addressing visible lines and wrinkles in the brow, restoring the upper brow area to a smoother, revitalized expression. This procedure is often recommended for patients in their fifties and beyond.
Repetitive muscle movement from facial expressions will create wrinkles after a while. The development of lines alongside aging often leads to deep creases.
As we age, our skin creates less collagen and elastin. These two building blocks of the skin are responsible for keeping the skin's shape and helping it appear smooth. With less collagen and elastin, the skin starts to sag and wrinkle. The forehead is a vulnerable area to aging where the skin begins to fall and develop deep lines. A brow lift will get rid of stretched skin and help smooth out the whole appearance of your face.
Before and After Photos
Brow Lift Benefits
There are many advantages to undergoing a brow lift. Reasons some of our patients have undergone the procedure include:
Corrects lowered brow (an angry look)
Reduces frown lines, crow's feet and other wrinkles
Restores natural eyebrow arch
Your natural beauty and attractive contours will be restored
When aging issues of the eyebrows are addressed, the impact on the rest of your appearance is subtle, yet profound. If you are interested in seeing how much a brow lift will transform your face, look through our brow lift before and after gallery.
Candidates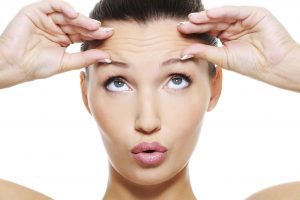 Ideal brow lift candidates are in good overall health but have deep lines, wrinkles and sagging skin around the eyes and brow. Some individuals may be experiencing sagging of the brow over that creates a sleepy appearance.
Typically, candidates for a brow lift are about 40 to 60 years of age. If you believe you may benefit from this procedure, schedule a consultation at our Bay Area practice. We'll explain the procedure in detail and determine if you're a good candidate for the surgery.
Personal Consultation
During your personal consultation with Dr. Bachelor, you will meet with him and discuss the goals of your procedure.
This meeting is also a chance for Dr. Bachelor to get to know you better and why you are interested in a brow lift.
He will ask about your medical history, lifestyle and current medications so as to determine if a brow lift is a safe, healthy option for you. Together, you and Dr. Bachelor will create a treatment plan that is convenient for you and produces a positive experience and transformative results.
Preparation
In the weeks leading up to a brow lift procedure, we advise patients to follow Dr. Bachelor's recommendations to ensure the best experience possible.
You will need to stop smoking and adjust medications. Alongside these instructions, it is important for you to schedule a ride to and from the appointment. If you have any questions or concerns, please give our office a call so we can assist you.
Brow Lift Procedure
A brow lift surgery, whether it's performed using the traditional or endoscopic technique, takes 1-2 hours using twilight anesthesia or IV sedation.
With the traditional brow lift technique, we make an incision across the top of the head, just behind the hairline. The forehead skin is lifted so we can gain access to the underlying tissue.
As an alternative to the traditional single incision technique, the endoscopic brow lift surgery in Pleasanton & Danville CA involves 4-5 small incisions behind the hairline. We then insert an endoscope (tiny camera attached to a light) through these incisions view the underlying tissue. In either approach, we selectively weaken the forehead muscles, elevate the tissues, and fixate them in a higher position.
Recovery
After your brow lift, we apply gauze and bandages to the treated areas, which are removed in 1-3 days. Stitches are typically removed in about one week. We'll advise you to keep your head elevated and use a cold compress to minimize swelling. Normal activities may often be resumed in 1-2 weeks.
Results
The results of your brow lift will become apparent as bruising and swelling subsides.
As with any surgery, brow lift has a degree of risk and uncertainty. Potential complications include infection, asymmetrical results, skin irregularities, atypical scarring and changes in sensitivity. We'll review risks and safety information in detail during your consultation in the Bay Area.
The results of a brow lift treatment can last years.
Complementary Procedures
A brow lift is often combined with a blepharoplasty. A blepharoplasty is an eyelid surgery that corrects ptosis, under-eye bags and excess tissue in the eyes. A brow lift will help open up the eyes and a blepharoplasty will help rejuvenate the tissue around the eyes.
An upper blepharoplasty procedure will remove excess tissue that may droop over the lids, causing the peripheral vision to be impaired.
Removing unnecessary tissue is both practical and cosmetic. An under-eye blepharoplasty will redistribute fat pockets and help smooth out the appearance of the skin under the eye. A brow lift and blepharoplasty procedure will take years off your face and help your skin appear smooth and healthy. During your consultation, ask Dr. Bachelor if a brow lift and blepharoplasty are a good cosmetic treatment for you.
How Much is a Brow Lift?
The cost of your brow lift will be customized to your appearance. We want each patient to feel their best and will take our time making sure your cosmetic improvement is perfect. To learn more about the costs and the details involved in a brow lift, give our office a call today at (925) 462-3700.
Learn More
If you're interested in a brow lift in the Bay Area, we invite you to call or email us to schedule a personal consultation with Dr. Bachelor. Our staff will handle your call and answer your preliminary questions about the procedure.
During your visit, we take the time to answer any other questions and review every potential treatment option. Call our office at 925-462-3700 to schedule your visit today.
Our patients often come from the East Bay area, but also greater California and beyond. We routinely consult with women and men from the Tri valley area and cities including Lafayette, Alamo, Walnut Creek, Danville, Dublin, Pleasanton, Livermore, Palo Alto, Mountain View, and San Jose.
Frequently Asked Questions
What is the recovery time for a brow lift?
Bandages are removed within a few days of surgery and stitches after about a week. Normal activities and a sedentary job can often be returned to after a week or two. Everyone has a unique recovery and will need to take their time. We want our patients to have their, best long-lasting results. Your transformative outcome will depend on a healthy recovery. 
How long does a brow lift last?
A brow lift will last years! To maintain your brow lift, implement a healthy skin care routine that includes sunscreen. We also recommend a healthy diet and active lifestyle.
Does insurance pay for brow lift?
Brow lifts are often considered a cosmetic procedure and are not often covered by insurance. However, some insurance may cover part of a brow lift. The only way to know for sure is to give your provider a call.
Is a brow lift painful?
No. A brow lift is performed under twilight anesthesia or IV sedation and will not be felt. After the surgery, pain medications can be used to control any discomfort.
Is a brow lift permanent?
A brow lift is a long-lasting procedure that will help your face look younger for many years to come! If you have been bothered by your brow for a while now, we recommend that you do some research and give our office a call. We are more than happy to schedule a consultation for you where you can learn all about cosmetic improvements from Dr. Bachelor.
How do you know if you need a brow lift?
You may need a brow lift if you have severe creases along the brow. A good way to tell if you are in need of a lift is to raise your eyebrows. If your eyes become more wide and a crease deepens above your eyebrows, you need a lift. To know for sure if a brow lift is a good solution for you, schedule a consultation with Dr. Bachelor today. He will listen to your appearance goals and help to develop a treatment plan that will impact the way you look for years!
How much does an eye lift cost?
The cost of an eyelift, or blepharoplasty, will relate to what you want the end goal to be. An eye lift will be customized to your features so as to provide the most attractive outcome. Eyelifts help to make the eyes appear wider and more alert. Often times, an eye lift and brow lift are combined for maximum results. Dr. Bachelor will let you know if a brow lift and blepharoplasty are the best solutions for your concerns.
What does a forehead lift do?
A forehead lift will smooth out the wrinkles and lines on the face. Patients are always impressed by how much smoothing out the creases on the face impact their whole appearance. This simple procedure boosts a patient's confidence and helps them look much younger. If you are bothered by deep lines along your forehead that are weighing down on your eyes, consider a brow lift.
Our Offices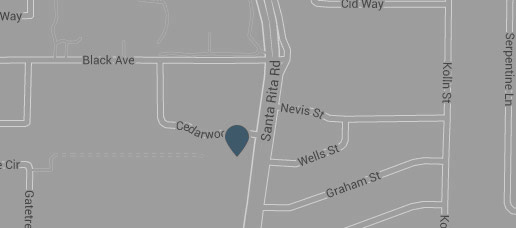 1387 Santa Rita Rd
Pleasanton, CA 94566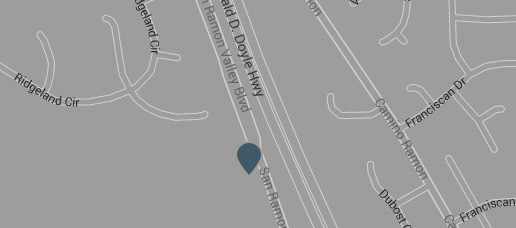 919 San Ramon Valley Blvd #150
Danville, CA 94526