VI Peel
Consultations offered at our two convenient locations in Danville and Pleasanton
If you wish to sport smooth, glowing, even-toned skin without the need for makeup or cover up, the VI Peel is the treatment for you.
What is the VI Peel?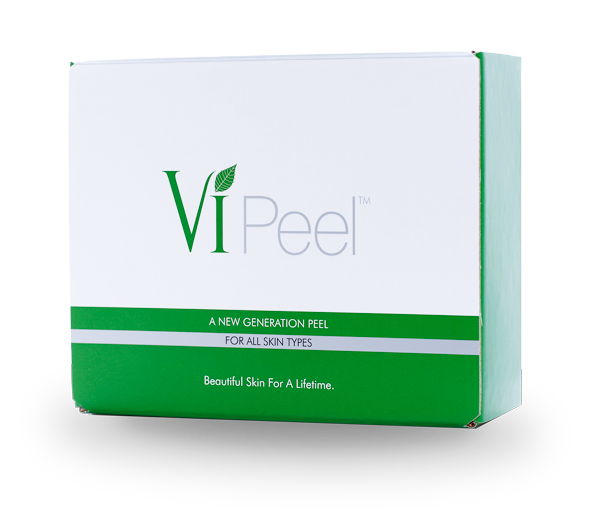 Let's face it, life's harsh pollutants are unavoidable no matter how intense the protective measures you take. And aging is simply an unstoppable force. Fine lines, discoloration, sun spots and age spots can appear as early as our 20's. The products and treatments available today just do not seem to offer the glowing, radiant results they claim; until now.
The VI Peel is a revolutionary medical-grade skin care treatment designed to quickly and effectively improve the appearance of the face, neck, and décolletage. This advanced peel is a unique blend of powerful yet gentle acids that actually work at a cellular level to revitalize the skin and produce glowing, healthy results in as little as one week. Each treatment is customized to address patient's specific needs, so the appropriate amount of each ingredient is used to create the proprietary blend to provide optimal individual results. Patients find that skin tone, texture, and fine lines and wrinkles are greatly improved after just one treatment, but more dramatic results can be enjoyed after two to three treatment sessions. Baby smooth skin is just a quick peel away. Request your consultation today to achieve healthy, radiant skin.
VI Peel Treatment Areas
VI Peel can be used on the:
Face (including eyelids)
Neck
Décolletage (Upper Chest)

Arms
Hands
Back

Please request a consultation at East Bay Aesthetic Surgery if you are interested in receiving the treatment on these or any other areas of the body.

Conditions Addressed

Fine lines and wrinkles
Uneven skin tone
Rosacea
Sun spots
Pigmentation

Rough skin texture
Large pores
Skin laxity
Acne scars
Oily skin

How Does the VI Peel Work?

The VI Peel works synergistically with 5 different acids to harness each of their regenerative powers at a single time, something no other skin treatment does. The VI Peel uses all of the following:

RetinA – Wrinkle repair. Attained from vitamin A.
Salicylic Acid – Exfoliant. Attained from beta hydroxy acid. Also acts as an anti-inflammatory agent.
Vitamin C – Exfoliant. Also provides antioxidants and acts as an absorbing agent.
TCA – Scar repair. Trichloroacetic Acid penetrates deep into the skin to stimulate collagen production.
Phenol – Deep penetration. Has anesthetic and antiseptic properties.

Each acid has a reparative value of its own, but by combining them they become more powerful and effective in fighting an array of skin conditions.

The treatment consists of two phases: the first pass of the chemical solution removes dead skin on the surface, while the second pass sinks deep into the layers of the dermis to remove impurities and initiate collagen production. This two-step process rejuvenates both the outer and inner layers of the skin; both of which are very important in skin revitalization. Removing just the exterior dead skin will not create lasting results. This is why the VI Peel is so advanced; it accomplishes more than just surface rejuvenation, it reaches to the underlying cause of skin imperfections.

VI Peel vs Other Peels

Chemical peel treatments of the past only remove the outer layer of dead facial skin. The VI Peel is the newest and most advanced peel available on the market. It actually addresses skin conditions and imperfections on a cellular level as opposed to just taking off layers of dead surface skin. And unlike other peels which require weeks of downtime and discomfort, the VI Peel is a comfortable treatment and requires no downtime; comfort should not be sacrificed for beauty. The special solution mixture is deemed safe enough for application under the eyes and on the eyelids, areas which other peels have to avoid.

Who is a Candidate?

Dr. Bachelor is more than happy to speak with all prospective VI Peel candidates and determine candidacy.

Candidates for a VI Peel treatment are simply women and men who are interested in quickly improving mild to moderate skin imperfections. There are no age restrictions to undergo this skin treatment; as a matter of fact, teenagers who suffer from acne scars can benefit greatly from a VI Peel. Patients should have a realistic expectation of what a VI Peel treatment will accomplish. The solution is designed to address skin imperfections and very mild skin sagging. It cannot address severe skin laxity as a facelift would.

The peel is safe for all skin types and colors, but may potentially cause hyperpigmentation for some, so please consult with Dr. Bachelor to see it you are a suitable candidate. Patients who have taken prescription medications for skin conditions in the last 12 months or are sensitive to anti-inflammatory medications may not be candidates.

Preparation Tips

It is recommended that patients undergo a facial cleansing treatment such as a HydraFacial prior to their VI Peel to ensure there aren't any impurities that may interfere with results. It is also helpful to schedule a microdermabrasion treatment a week following your VI Peel to help ensure all facial peeling and flakes are removed. There is no downtime required after your treatment, but patients might want to schedule their treatment session at least 10 – 12 days in advance of any social events since the face will peel for about a week. Please confer with Dr. Bachelor for a more accurate timeframe for your individual case.

Treatment Process

VI Peels are applied in our office. To begin, your face will be thoroughly cleansed before the application. The solution is then thoughtfully applied to the face by the VI Peel specialist. An initial tingling sensation may be felt for those with more sensitive skin, but the numbing properties of the peel will kick in within a matter of seconds. Additional numbing agents are not necessary for this treatment as it is virtually painless. Cold air will be directed at the face after the solution application for added patient comfort.

The solution is applied in two different phases. The first phase gently exfoliates and penetrates the skin's surface, while the second application phase extends deep in the dermis to remove dead skin cells and toxins. Collagen production is also initiated to help firm and plump the skin. The entire treatment session takes about 30 minutes, and patients are free to return to their daily activities. Soothing moisturizers and serums will be provided for future applications during the healing process. Patients must wait five hours before they can wash the solution off.

Recovery / Results

Short Term

Day of treatment: Immediately following the peel the face will appear slightly red or pink, a normal occurrence that will go away on its own. With that said, there is no downtime required, just stay out of direct sunlight. If this is unavoidable, please use proper protective measures. Do not apply makeup for one week after the treatment to ensure the body's healing process is taking its natural course and is not disrupted.

Day 1 & 2: In the following couple of days after treatment, the skin will feel tight and pigmentation may become darker; this too is normal.
Day 3: Day 3 is when the face begins to peel and flake; the extent of peeling differs for everyone. Do NOT pull on peeling skin; please let it fall off naturally to avoid scarring. It is normal to see some discoloration of red or yellowish tones during this time, much like a sunburn. The provided moisturizers and serums should allow you to continue with daily activities, but please be diligent with sunscreen application when going outside.
Day 7: In about a week the peeling should stop and some immediate improvements can be seen. Results continue to improve over time.

Long Term

Fully visible results can be enjoyed in about four to six weeks, at which point skin will appear clearer, firmer, smoother, and overall healthier. Ideal results are best seen after multiple treatment sessions; the exact number will be determined at your consultation after a skin examination. Biannual maintenance treatments can help patients enjoy long-lasting results. Additionally, undergoing complementing skin treatments or using our specialty skin care products can heighten the results; Dr. Bachelor would be happy to recommend some.

Price

The price of a VI Peel treatment depends on the conditions you wish to address, treatment locations, and the amount of sessions you will need to reach your aesthetic goals. Feel free to request a consultation with Dr. Eric Bachelor and see if this revolutionary skin treatment is right for you.

Your Consultation

At your initial VI Peel consultation in either Pleasanton or Danville, Dr. Bachelor will examine your areas of concern and create a custom treatment plan for you. This will include any preparation tips he deems useful in your case, the exact proprietary blend of acids that will treat your conditions, as well as post treatment skin care instructions. It is important to mention medical history, allergies, and past surgeries as these will have an impact on your treatment plan. Price for your individual treatment plan will be provided at this time.

If this treatment interests you, contact us today to receive more detailed information and schedule a consultation, we look forward to hearing from you.
Our Offices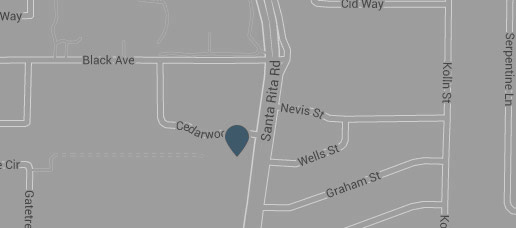 1387 Santa Rita Rd
Pleasanton, CA 94566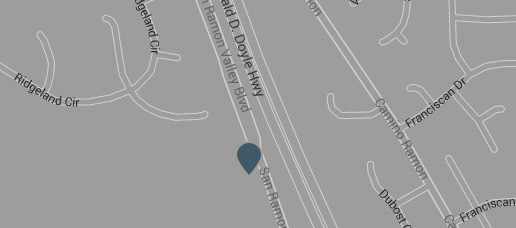 919 San Ramon Valley Blvd #150
Danville, CA 94526