HydraFacial
Consultations offered at our two convenient locations in Danville and Pleasanton
We all possess healthy, glowing skin, it may just be stuck underneath a damaged visible layer. HydraFacial is a state-of-the-art facial rejuvenation treatment that counters impurities and replenishes the skin with necessary minerals and nutrients.
What is HydraFacial?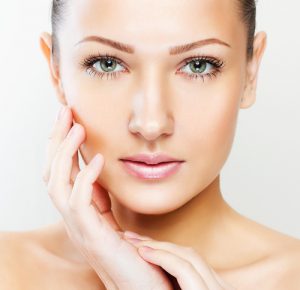 HydraFacial is a revolutionary skin rejuvenation treatment that simultaneously combines the powers of cleansing, exfoliation, extraction, and hydration in a single session. HydraFacial is non-ablative, does not use lasers, and provides long lasting and visible results. The handheld device uses patented spiral HydroPeel tips to accomplish each specific portion of the treatment. The treatment is completely customizable, so it is tailored to meet each patient's specific needs.
Our aesthetician provides men and women with hydrated, healthy skin, and healthy skin is beautiful skin.
Conditions Treated
Skin tone
Discoloration
Fine lines and wrinkles
Enlarged pores
Skin texture
Oily skin
Skin impurities
Elasticity
Is Hydrafacial right for you? To learn more about your skin and find the solutions that are right for you, take a Skin Health Assessment today!
How Does HydraFacial Work?
HydraFacial uses patented 4 in 1 vortex technology to address all of the above conditions. It is the first skin care treatment to combine revitalizing spa therapies and state-of-the-art medical technology to provide immediately visible and long lasting results without the need for downtime.
Step 1: Vortex Exfoliation – This initial step of the treatment gently cleanses and exfoliates the stratum corneum (top layers of skin) to remove the dead skin cells, open pores, and reveal healthier, brighter skin. The skin is hydrated with Activ-4 serum which concurrently loosens impurities while hydrating the skin below. This hydration step is key for results and properly preparing the skin for step 2.
Step 2: Vortex Peel – This is a peel from the future. Past acid peels hurt and damaged the skin. Vortex Peel is a non-irritating mix if salicylic and glycolic acid which helps to gently loosen deep dirt and debris from the pores. Skin is very delicate, so the Vortex Peel has formulated the perfect balance between gentle and effective.
Step 3: Vortex Extraction – Strong yet painless vacuum suction is used to extract the loosened blackheads and impurities from the skin while simultaneously administering Beta-HD hydrating serum.
Step 4: Vortex Fusion – Vortex fusion delivers the detoxifying formula Antiox-6 to safeguard and replenish the skin and make HydraFacial results long lasting. The scientifically formulated serum consists of the perfect mix of antioxidants for detoxification, restoration, and rejuvenation.
Each step is accomplished by using 3 tips, which is unique because of the spiral design. This special design makes it easier to exfoliate the dead skin cells and extract impurities because of its slightly abrasive tip and simultaneous suctioning. The abrasive edge means the skin is exfoliated with each pass, making sure the skin is exfoliated evenly. While all of this is being done, the device is delivering a special mix of hydrating serums to help loosen the impurities and replenish the exfoliated skin.
HydraFacial Serums
Activ-4 Skin Solution: Cleanses the skin and helps expel impurities and dead skin cells. Provides hydration that firms skin and smooths fine lines. Contains:
Glucosamine HCI – Exfoliates skin and reduces fine lines.
Algae Extract – Hydrating antioxidant that smooths and replenishes skin with vitamins and minerals.
Lactic Acid – Reduces fine lines.
Beta-HD Skin Solution: Cleanses the skin, fights against oily skin and prevents dirt buildup in the pores. Contains:
Honey Extract – Loaded with minerals and amino acids that smooth and soften the skin.
Salicylic Acid – Exfoliator.
Spiraea Ulmaria Flower Extract – Calms and smooths skin.
GlySal Acid Peel: Resurfaces the skin with similar power of deep exfoliation and chemical peels, but much gentler. Contains:
Glycolic Acid – Exfoliator.
Salicylic Acid – Exfoliator.
Antiox-6 Skin Solution: Mix of antioxidants with moisturizer that nourishes and detoxifies the skin while protects the skin from harsh environmental factors. Contains:
Vitamin A – Antioxidant that smooths skin.
Vitamin E – Antioxidant that calms skin.
White Tea Extract – Antioxidant that protects skin.
Rosemary Leaf Extract – Antioxidant that promotes collagen growth.
Horse Chestnut Seed Extract – Antioxidant that protects skin.
Low Molecular Weight Hyaluronic Acid – Moisturizes and hydrates skin.
Why Get a HydraFacial Treatment?
Busy schedules don't leave much time for rest and relaxation. But who says relaxation needs to take more than 30 minutes? HydraFacial is both an effective treatment and relaxing, calming experience, and can easily be squeezed in during a lunch break! This experience provides patients with restored radiance, beautifully glowing skin, and a good mid-day relaxation session all wrapped in a quick 30-minute session.
HydraFacial vs Regular Facials
The key difference between HydraFacial and regular facials is the time everything is being performed.
Regular facials perform each step one by one; HydraFacial performs each step all at the same time. Additionally, HydraFacial is performed with a mechanical device while regular facials are done with the specialist's hands.
The device makes certain of treatment uniformity, and although each treatment is customized to the patient's needs, the movement is still the same. This means even and accurate results. With hands, all of the actions are performed manually which can leave room for error or unevenness. Extraction can also be painful when done with the hands because there is no uniformity to the force used. With HydraFacial, the moisture and serums loosen the impurities to make the suction removal easy and pain-free. Further, the serums and resurfacing are stronger with HydraFacial, meaning more visible results.
HydraFacial vs Other Facial Skin Treatments
Studies show that HydraFacial results are better than Microdermabrasion, IPL Photofacial, and Chemical Peels. Microdermabrasion mimics the first step of HydraFacial by removing the stratum corneum. It does so with an abrasive device, but that is as far as the treatment goes. It does not reach deep to remove impurities as HydraFacial does. Chemical Peels mimic the first and second step of HydraFacial; it removes the top layers of skin and removes some impurities. However, it is very harsh and induces injury to the skin. IPL Photofacial uses pulsed light wavelengths to only target dark pigmentations, not skin texture or impurities.
HydraFacial can be looked as a much gentler and safer combination of the 3, plus the addition of proven hydrating serums. These serums are specially designed to target the universal conditions of whiteheads, blackheads, sun damage, age spots, enlarged pores, fines lines, and skin tone. The treatment provides healthier skin, which will leave patients with lasting results. And continued use of these scientifically proven serums helps assure this.
Ideal Candidates
Just about anyone is a candidate for HydraFacial! It can be used on all skin types and ethnicities and treats an array of skin conditions from universal to specific. This is due to the fully customizable device which can be tailored to meet each patient's needs. Even the serum usage can be customized to provide exactly what the patient's skin needs. HydraFacial is pain-free and able to treat even the most sensitive of skin. Schedule your consultation today at our Danville or Pleasanton location and Dr. Bachelor will create the perfect customized treatment plan for you.
Consultation
During the initial Hydrafacial consultation with Dr. Bachelor at either of his Bay Area locations, patients will have the opportunity to explain their concerns with the appearance of their facial skin. He will perform a detailed examination of the affected areas, and determine the perfect customized treatment that will counter the specific conditions. Patients should make mention of any skin conditions they have or have had in the past. Any questions will gladly be addressed at this time, including pricing inquiries.
Treatment Process
HydraFacial treatments are a relaxing and soothing experience. The feeling has been equated to a cool paint brush gently brushing along the face.
First, the face is infused with hydration to loosen the dead skin cells and open the pores to exfoliate them with ease and prepare the skin for extraction. The meticulously engineered peel is applied simultaneously to loosen the impurities for the temporarily opened pores without damaging the skin.
The unique spiral designed powerful suction is used to extract the impurities with ease, all while replenishing the skin with specially formulated serums to give the skin exactly what it needs. A final coat of hydrating serums is applied for the skin to soak up and reveal bright, radiant skin.
This non-invasive process takes less than 30 minutes, and results can be seen after just one treatment. Some patients even fall asleep during the treatment since it is so comfortable and relaxing. Patients are able to immediately apply makeup after treatment and return right back to their daily routine.
HydraFacial Results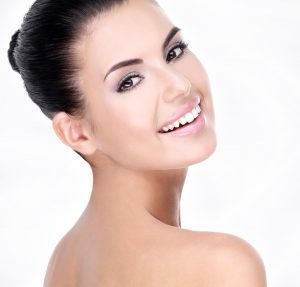 There is absolutely no downtime needed after treatment, and just like any other facial, patients are able to continue on with their daily activities. HydraFacial patients can notice immediate improvement after treatment, with results continuously enhancing as the skin becomes healthier and healthier. An important 5th step of the treatment is continuing to treat the skin with hydrating serums and moisturizers to maintain glowing results. And for even longer lasting results, continued HydraFacial treatments are recommended once a month.
Although very rare, a side effect can be slight redness of the face, but makeup can easily cover this.
Price
The price of a HydraFacial treatment will depend on the patient's specific needs and the extent of the conditions. Please feel free to request a HydraFacial consultation at one of our East Bay locations and Dr. Bachelor will gladly provide an estimation of cost.
Our Offices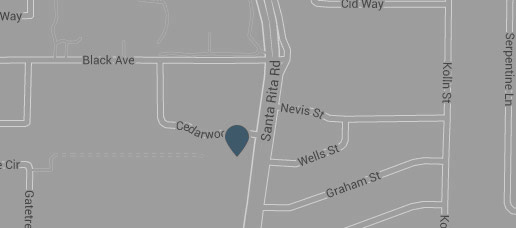 1387 Santa Rita Rd
Pleasanton, CA 94566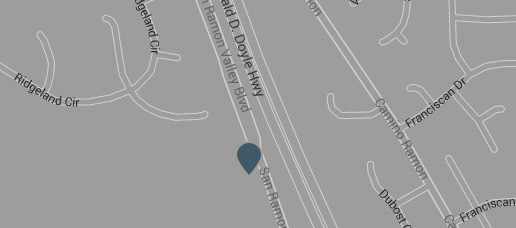 919 San Ramon Valley Blvd #150
Danville, CA 94526