Breast Lift
Consultations offered at our two convenient locations in Danville and Pleasanton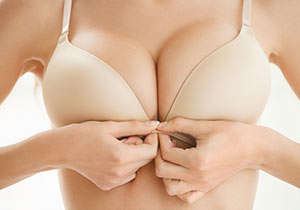 Over the years, factors such as pregnancy, nursing, and the force of gravity take their toll on the appearance of a woman's breasts.
As the skin loses its elasticity, the breasts often lose their shape and firmness, which causes them to sag. Breast lift, or mastopexy, is a surgical procedure to raise and reshape sagging breasts.
A mastopexy can also reduce the size of the areola, the darker skin surrounding the nipple. Also, if your breasts are small or have lost volume – for example, after pregnancy – breast implants inserted in conjunction with mastopexy can increase both their firmness and their size.
If you're considering a breast lift, this information will give you a basic understanding of the procedure – when it can help, how it's performed, and what results you can expect. It may not answer all of your questions because every treatment will vary depending on individual circumstances. Please be sure to ask your doctor if there is anything about the procedure you don't understand.
What is a Breast Lift?
A breast lift is a surgical procedure designed to remove unnecessary, excess tissue and skin. The remaining breast tissue is lifted to a higher position that returns a younger profile to the patient's body. A breast lift commonly helps to boost a patient's confidence and body-image. We strive for you to reach your body goals and be excited about your results!
Before and After Photos
Elevating & Lifting Breasts
Our aesthetic goal with a breast lift surgery is firmer, higher and more youthful breasts. If you think these outcomes would benefit you, schedule a consultation at our Bay Area practice to determine if you're a candidate for a breast lift surgery.
Benefits of a Breast Lift
Provides a more youthful breast shape / position
Elevates the nipple and areola
Can be combined with breast augmentation
Higher breasts
Improved symmetry
An improved breast shape
A breast lift commonly helps patients feel more comfortable in their clothing. Sagging breasts may not look ideal in clothing items such as swimsuit tops. A breast lift will help bras and swimsuits be more comfortable and attractive.
Breast Lift Candidates
A breast lift can enhance your appearance and your self-confidence, but it won't necessarily change your looks to match your ideal appearance or cause other people to treat you differently. Before you decide to have surgery, think carefully about your expectations and discuss them with your surgeon.
The best candidates for mastopexy are healthy, emotionally-stable women who are realistic about what a breast lift can accomplish. The best results are usually achieved in women with smaller, sagging breasts.
Breasts of any size can be lifted, but the results may not last as long in women with heavy breasts. Women with larger, sagging breasts may require a breast reduction to achieve the results they're looking for. Many women seek a mastopexy because pregnancy and nursing have left them with stretched skin and less volume in their breasts. While there are no specific risks associated with the breast lift that affect future pregnancies (for example, mastopexy usually doesn't interfere with breastfeeding), pregnancy is likely to stretch your breasts again and may offset the results of the procedure.
Risks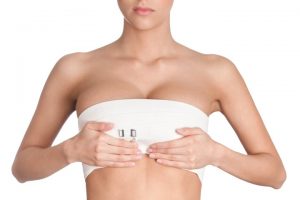 A breast lift is not a simple operation, but it's very safe when performed by a qualified plastic surgeon. Nevertheless, as with any surgery, there is always a possibility of complications or a reaction to the anesthesia. Bleeding and infection following a breast lift are uncommon, but they may cause scars to widen. You can reduce your risks by closely following your physician's advice both before and after surgery.
Mastopexy does leave noticeable, permanent scars, although they'll be covered by your bra or bathing suit. (Poor healing and wider scars are more common in smokers.)
Consult with the East Bay's Premiere Breast Lift Expert
You will have the opportunity to personally meet with Dr. Bachelor, who will perform your surgery. In this meeting, you will discuss your aesthetic concerns and what your goal is for your appearance. Your surgeon will ask about your allergies, medications, past surgeries and ask about your general health. An examination will be performed on your chest that includes photographs and measurements. Once all this information has been gathered, Dr. Bachelor will walk you through the procedure steps and recovery process.
Preparation
There are a few steps you can take to ensure you have a positive, healthy breast lift experience. You will want to pick-up prescriptions before your surgery and coordinate rides. Having a friend or family member drive you to and from your appointment will be very helpful. It is recommended to have a friend or loved one stay with you for the first few days after your surgery. Having someone around will help you rest and they may drive you anywhere you need to go. While you are on pain medication, it is advised that you avoid driving.
Eight hours before your surgery, you will want to stop consuming everything except water. Dress comfortably and wear clothes that can be easily removed and put back on. A front-button or zipper is ideal. For your best results, follow your surgeon's detailed instructions.
The Breast Lift Procedure
In select cases, we use fewer extensive incisions that involve only a circular incision around the areola. During your consult, we can review breast lift techniques and find the best method for your situation.
A breast lift is performed under general or local anesthesia combined with intravenous sedation. Incisions are made around the areola (which creates a new position for the nipple) along the breast crease, and vertically down from the nipple.
Loose skin is tightened at the bottom of the breast and the nipple and areola are moved to a higher position. The nipple and areola remain attached to the underlying breast tissue, which minimizes risk of sensation loss.
Mastopexy usually takes between one and a half to two and a half hours. Techniques vary, but the most common procedure involves an anchor-shaped incision that follows the natural contour of the breast. Below is a more in-depth description of our surgical techniques.
Anchor-Incision Mastopexy
The incision outlines the area from which breast skin will be removed and defines the new location for the nipple. When the excess skin has been removed, the nipple and areola are moved to a higher position. The skin surrounding the areola is brought together in a higher position to reshape the breast. Incisions are usually located around the areola, in a vertical line extending downwards from the nipple area, and along the lower crease of the breast.
Doughnut-Incision Mastopexy
Some patients, especially those with relatively small breasts and minimal sagging, may be candidates for modified procedures requiring less extensive incisions. One such procedure is the doughnut (or circumareolar) mastopexy, in which circular incisions are made around the areola, and a doughnut-shaped area of skin is removed.
Breast Lift with Implants
If you're having an implant inserted at the time of your breast lift, it will be placed in a pocket directly under the breast tissue, or deeper, under the muscle of the chest wall.
Incisions outline the area of skin to be removed and the new position for the nipple. Excess tissue is removed and the deeper tissues are lifted. Skin formerly located above the nipple is brought down and together to reshape the breast. Sutures close the incisions, giving the breast its new contour.
After surgery, the breasts are higher and firmer, with sutures usually located around the areola, below it, and in the crease under the breast. If your expectations are realistic, chances are you'll be satisfied with your breast lift.
Recovery
Incisions are taped after surgery and you will need to wear a compression garment or support bra for a few weeks to promote healing and control swelling. You'll feel some discomfort or tightness in the chest during recovery, which can be managed with medication.
After a breast lift surgery in Pleasanton & Danville, normal activities are usually resumed in about a week, and more strenuous activity in 3-6 weeks. After that, your breasts will still need to be protected for several months. Over 6-18 months, the incision lines will fade and flatten out.
As with all surgeries, the breast lift has risks. Potential adverse events can include discomfort, infection, scarring, changes in sensitivity, and asymmetry. These risks and safety information will be discussed in detail during your consultation.
Results of Breast Lift
Your results will be immediately visible but will continue to improve as the swelling decreases. It may take a few months before your final results have been realized but these results will be long-lasting. With a healthy lifestyle, your breast lift will last years. However, no surgery can permanently delay the effects of gravity and aging.
Complementary Procedures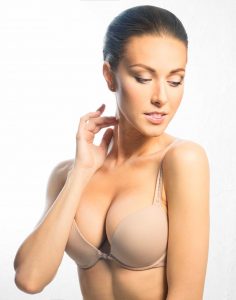 Breast augmentation is commonly performed at the time of a breast lift. Breast augmentation is a surgical procedure that enhances the volume and shape of the breasts. When performed with a lift, you will have a comprehensive change that will create incredible results.
Breast augmentation is performed with implants or a fat transfer. Dr. Bachelor offers saline and silicone breast implants. Both are made with a silicone based shell. However, a saline implant's shell is filled with a saline solution and a silicone shell is filled with a silicone-based gel. These implants come in different sizes and shapes that allow you to customize your treatment.
A fat transfer breast augmentation is performed when fat is removed from an area of your body with liposuction. The fat is then purified with a centrifuge or filtration system. Once cleaned, the fat will be placed in syringes and strategically inserted into your breasts. The fat will provide a natural feel and appearance. This treatment will provide a comprehensive change in your appearance as two areas of your body will be contoured.
Both treatments have pros and cons, but to truly know which treatment is ideal for you, we recommend you meet with one of our surgeons.
Cost of Breast Lift East Bay
We understand that each patient's anatomy is unique. We pride ourselves on taking the time to meet our patients, understand their goals and create a treatment plan that naturally enhances their anatomical features. Our personalized approach causes prices to fluctuate between patients but we are more than happy to provide estimates if you give us a call at (925) 462-3700. If you are interested in turning back the clock and enhancing your chest, schedule a consultation with Dr. Bachelor!
Learn More
If you'd like to learn more about breast lift surgery at our Pleasanton or Danville surgery centers, please call or email our office to schedule a personal consultation. Breast lift surgeon Dr. Bachelor provides excellent care in breast lift surgery, while our kind, responsive, and respectful staff treats each patient like a family member or friend. During your consultation, we can answer your questions and discuss the breast lift procedure in detail. Call our Danville or our Pleasanton office at 925-462-3700 to schedule your visit today.
Our Offices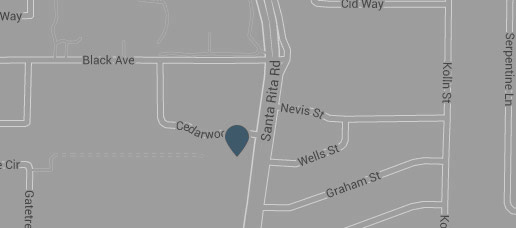 1387 Santa Rita Rd
Pleasanton, CA 94566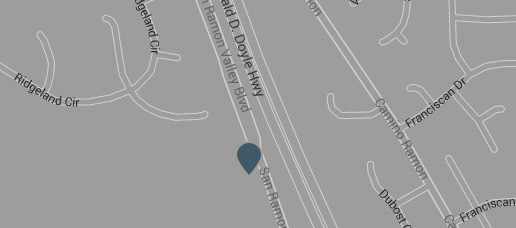 919 San Ramon Valley Blvd #150
Danville, CA 94526