Breast Reduction
Consultations offered at our two convenient locations in Danville and Pleasanton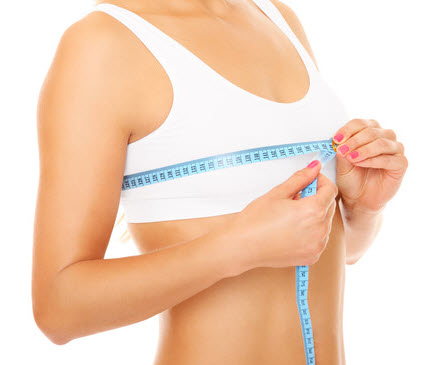 Are you self-conscious about the size of your breasts?
Or maybe you spend too much time trying to find a bra in your size that provides both comfort and support. A breast reduction may be your solution! This procedure can help return a perky, youthful shape to your breasts.
A breast reduction is similar to a breast lift surgery. The breasts are contoured, lifted and reduced in size to maximize comfort and the aesthetic appearance. You deserve to be comfortable in your body. Say goodbye to breast asymmetry, self-consciousness, and back pain and say hello to a body you love, with a breast reduction.
About Breast Reductions
Breast reductions, or reduction mammoplasties, are commonly performed on women who have asymmetrical or overly large breasts. At East Bay Aesthetic Surgeries, we believe you should feel comfortable and proud of your body. A breast reduction surgery can transform your body as well as improve your self-image.
For women, macromastia, or the overdevelopment of the breasts, may cause physical pain and emotional anxiety.
The weight of the breasts can cause pain or discomfort when engaging in physical activities. A breast reduction procedure will remove excess fat, tissue, and skin of the breasts to achieve a size that better fits the proportions of your body. This procedure boosts patient confidence!
The surgery is performed under a general anesthetic and takes about 3 hours at our Pleasanton or Danville surgery centers. We create an anchor or inverted T-shaped incision to reshape the breasts (similar to a breast lift). To reduce the size, we remove breast tissue using a combination of liposuction and surgical excision. Breast tissue is reshaped and excess skin removed to reshape and elevate the breast.
If you are unhappy with the size of your chest and are interested in a breast reduction, reach out to our offices today to schedule a consultation.
Before and After Photos
Candidates
This procedure is transformative. This procedure is performed on people within a wide age range. Women in their 20s to 60s can improve their appearance and functionality with a breast reduction. However, if you are outside of this age range we still encourage you to reach out and discuss the benefits of a breast reduction to see if it is a good solution for you. An ideal candidate will:
Be bothered by the size of their breasts
Have difficulty fitting into bras and clothing
Be limited in their physical activities because of the size of their chest
Have back, neck and shoulder pain because of the disproportionate weight
Have shoulder indentations from bra straps
Endure nerve pain
Experience skin irritations in the creases under their breasts
If you desire relief from the weight of your breasts, we encourage you to schedule a consultation and learn about your options today. At East Bay Aesthetic Surgery, your comfort matters to us. Dr. Bachelor performs cutting-edge techniques to produce everyone's best, natural results.
Consultation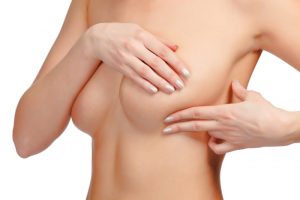 During your consultation, you will get the opportunity to meet with Dr. Bachelor personally and discuss your aesthetic goals and desired outcome. Together, you will hand-tailor a plan that fits your unique anatomy and achieves your goals.
Dr. Bachelor will discuss your general health and ask about your past surgeries, current medications, and drug allergies. He will perform an examination of your breasts, assessing your skin elasticity and overall breast health. He will also take measurements. The information he learns from you and the physical will help him determine if a breast reduction is the best solution for you. Alternative options may be suggested if Dr. Bachelor believes there are better treatments for you.
If you and Dr. Bachelor choose a breast reduction procedure, photographs will be taken of your breasts to help him better plan for the upcoming procedure. Dr. Bachelor will inform you of the potential risks, procedure details and expected results that are associated with breast reductions.
You are encouraged to ask questions and discuss any concerns you have. Dr. Bachelor and his staff want to inform you and help you feel comfortable with your choice. At the end of the consultation, you and Dr. Bachelor will discuss a date and time for the surgery as well as pre and post-operation information. If you have any questions before or after the procedure, please give the office a call and one of our expert staff will help you!
How to Prepare for a Breast Reduction
A few weeks before the surgery you will want to stop smoking and taking anti-inflammatory medications. These products will affect your blood oxygen and circulation. To ensure healthy surgery and recovery, it is advised to stop using these products. To prepare for the procedure, we ask our patients to:
Pick up prescribed medications prior to the procedure
Create a recovery area that has entertainment, water, and medications within arms reach
Plan for a family member or friend to take you home from the procedure and stay with you the first night following the surgery
Purchase foods that will be easy to digest
Wear comfortable clothing to the surgery
Everyone's recovery will differ. Make sure you have the things around you that will help your recovery go smoothly.
Benefits
Easier mobility and improved comfort
A more youthful breast shape
Improved breast symmetry
Relief from symptoms like skin irritation beneath the breasts
Easier time fitting into bras and clothing
Reduced back, neck and shoulder pain
The benefits of a breast reduction are similar to a breast lift surgery, since we perform reshaping and lifting in addition to the reduction in size. In addition to the alleviation of discomfort, you can expect a more comfortable breast size and a more youthful breast shape. Patients experience both physical and emotional benefits from a breast reduction surgery. If you are interested in how Dr. Bachelor can transform your body and confidence, set-up a consultation today!
Breast Reduction Surgery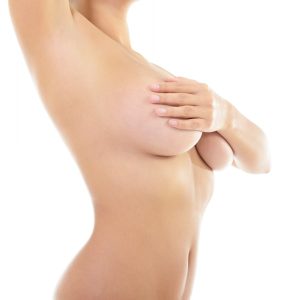 Breast reduction is customized for each patient, with several different techniques that can be used. Before surgery, we evaluate your history, age, breast size, breast conditions, body type and skin quality. Using this information, our Pleasanton  plastic surgeon Dr. Bachelor will create a plan tailored to your needs.
When you arrive at our Pleasanton surgery center, you will be welcomed by the surgical team. They will prep, clean and mark your incision sites. General anesthesia will be administered intravenously. An inverted T-shaped incision will be used underneath the breasts. A combination of liposuction and surgical excision will be used to remove excess tissue.
If performing the liposuction technique, Dr. Bachelor will insert a cannula (a thin, hollow tube) topped with an aspirator (a suction device) into the incision. With a back-and-forth movement, he will loosen fat cells and remove them with the aspirator. He will then remove excess tissues and skin. The breast tissue will be sculpted and lifted to give you proportionate, symmetrical breasts that fit your frame.
Incisions are also made around the areola. The tissue is reduced to correct elongated areolas that have stretched over time. When the breasts are being sculpted, the areolas will be elevated to their natural, youthful position.
Sutures will be applied deep within the breast to help the breasts adjust to their new shape and position. These sutures will dissolve over time. The exterior incisions will be delicately closed with sutures and surgical tape. Bandages and compression garments will be applied to the chest. Sometimes, drains will be inserted in incisions to help with the flow of excess fluids.
Recovery
In your consultation, Dr. Bachelor and his expert staff will inform you of how to care for your breasts. It is important to follow these instructions, as they will help you have a healthy, smooth recovery and achieve your best results. In your first follow-up appointment, bandages will likely be removed and Dr. Bachelor will take the opportunity to monitor your progression to ensure you are recovering well.
There will be some swelling and bruising at first, which should subside within the first few weeks. You will wear a support bra and take prescription medication to manage discomfort during the healing process. Bandages will be removed in a few days.
While normal activities can be resumed within a week, rigorous activity should be avoided for 3-6 weeks. As with all surgical procedures, breast reduction has a degree of risk. Some potential adverse events include discomfort, bruising, infection, asymmetry and changes to sensitivity or breastfeeding ability.
Results
You will notice early results immediately and, as the swelling subsides, the new contours will be more apparent. Breast reduction surgery provides long-lasting results. A healthy lifestyle will ensure the longevity of your breasts. Any pain or irritation that you experienced due to the size of your breasts will likely be corrected and you will experience a better-proportioned figure.
Learn More
Breast reductions are a customized experience. Therefore, they will differ in price for each person. If you're interested in breast reduction surgery, please contact our Pleasanton or Danville plastic surgery offices to schedule a personal consultation. We can answer your breast reduction questions and discuss alternative treatment options that may interest you. Call our Danville or our Pleasanton office at 925-462-3700 to schedule your visit today. Our patients come from the San Francisco Bay area, but also as from greater California, the Tri valley area, and the United States.
Our Offices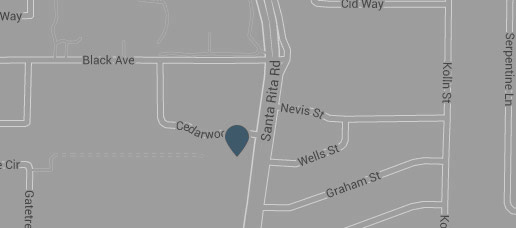 1387 Santa Rita Rd
Pleasanton, CA 94566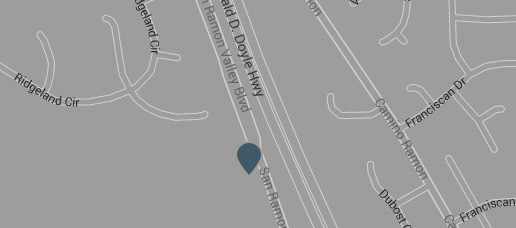 919 San Ramon Valley Blvd #150
Danville, CA 94526