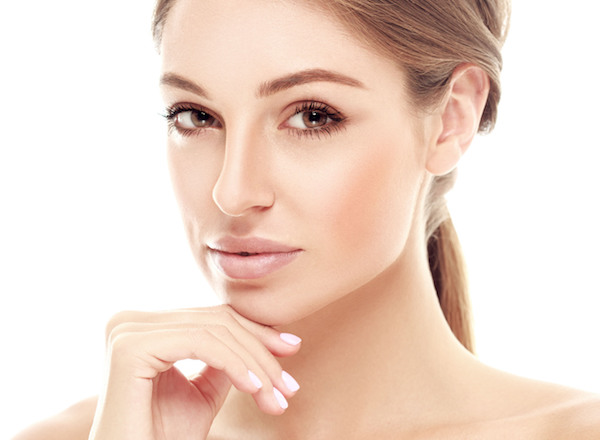 The quality and youthfulness of our skin begin to deteriorate when we hit our thirties.
Injectable treatments are a growing trend amongst young people. Dermal fillers, Botox, and Dysport are all ways people are preserving their youth. No matter your age, injectable treatments are an appealing anti-aging treatment. They are cost-effective and convenient!
Combining fillers with Botox is an increasingly popular treatment because of the simplicity of the appointments. With no preparation or downtime, these anti-aging solutions won't take away from your schedule. These quick treatments yield impressive results without requiring surgery. Surgery requires a lot from a person along with many additional costs. With injectables, you save money while also transforming your face! We offer many minimally-invasive anti-aging treatments such as Botox, Dysport, and dermal fillers. A consultation with one of our team members will help determine what your best option is.
Botox & Dysport
If you are looking for a wrinkle remover, Botox and Dysport will work miracles! These neurotoxins will truly take years off your face. These injectable anti-aging treatments both share the active ingredient botulinum toxin type A. However, there are some small differences that make these two injectable treatments different.
Dysport
This formula has a small molecule size, making it a great treatment for larger areas.
Botox
This injectable is a stronger solution than Dysport and is appropriate for smaller treatment areas.
Wrinkle relaxer treatments work by temporarily freezing muscles in the face. This allows the face to relax and for significant and small wrinkles to smooth out. The primary advantage of Botox and Dysport treatments are that the treatments will halt the further development of wrinkles but will also halt the growth of new lines! Botox and Dysport will be expertly administered so as to balance your natural facial features with a younger appearance. These formulas will wear off after a few months. Maintenance appointments are recommended for keeping your results consistent.
Dermal Fillers
Injectable fillers consist of a smooth gel that works to smooth out the face and reduce wrinkles. These fillers are often used to augment the face and fill in hollow areas or transform the mouth. We offer many fillers that have been designed for specific areas of the face.
Belotero
This filler treats lines, wrinkles, and folds with a hyaluronic acid-based filler. Hyaluronic acid is a natural ingredient found in the body. This acid attracts water and will help to nourish and moisturize your skin. Belotero treatment will add volume and hydrate your skin at once!
Bellafill
Deep creases, lip lines, acne scars, and depressed areas can be quickly treated with Bellafill. This filler is composed of collagen and PMMA microspheres to help plump the skin and stimulate your skin's growth of collagen for long-lasting results. Bellafill is FDA-approved and can last up to five years!
Juvederm
Made with hyaluronic acid-base (HA), Juvederm will smooth out wrinkles and bring back a healthy fullness to your appearance. Juvederm is a category of HA-based fillers. These fillers have been specifically created with particular areas of the face in mind. The Juvederm fillers offered at our office include Juvederm Ultra XC, Juvederm Ultra Plus XC, Juvederm Volbella XC, Juvederm Vollure XC, Juvederm Voluma, and Juvederm Voluma XC. Whether you want naturally plump lips or the small lines around your eyes erased, there is a Juvederm filler for your need.
Radiesse
For results that last up to two years, this collagen inducing dermal filler may be your perfect fit! The Radiesse formula consists of a smooth gel with calcium hydroxyapatite microspheres suspended throughout it. This filler will reduce deep wrinkles like nasolabial folds, marionette lines, and other frustrating wrinkles.
Restylane
This popular treatment is perfect for treating thin lips, severe lines, and filling in the back of the hand. Restylane is composed of HA and will effectively restore your youth. Restylane is another category of fillers that have been designed for multiple purposes. The Restylane fillers our office offers are Restylane Lyft, Restylane Refyne, Restylane Defyne, and Restylane Silk.
Sculptra
This revolutionary filler is made of poly-L-lactic acid and lasts up to two years. It is a great solution for sunken eyes and cheeks. Sculptra is also an effective treatment for severe facial lines. Not only does Sculptra fill in these areas but it also stimulates the skin's production of collagen for long-lasting, healthy results!
These fillers offer an immediate fullness to your face and will help your face appear younger, perkier, and smooth. Fillers will need to be replenished every few months to ensure consistent results.
Treatment Areas
These injections can be applied all over the face but the more common issues they treat are:
Lines around the lips
Forehead creases
Lines or depressions around the eyes
Wrinkles along the jawline
Thin lips
Depressions in the midfacial region
Address facial lines, crows feet, frown lines, and under-eye wrinkles with these simple injectable treatments!
Injection Specialist
We are excited to welcome Linda DeJoria our new Injection Specialist who will assist in shaping and contouring your face. Linda has been an Injection Specialist for twenty-two years. Not only is she an Injection Specialist but she is also a Registered Nurse with an Allergan Certificate in the planning and administration of tissue fillers and Botox.
Linda has studied and trained with other professional injectors and is at Master Status. Linda has perfected her technique and, with an eye for detail, will know how to naturally sculpt your face. She specializes in:
Botox along the face and neck
Cheek augmentation and lift
Correction of vertical lines around the mouth
Lip augmentation
Lip plumping
Tear Trough correction
Chin augmentation
Non-surgical nose job with filler
Jawline augmentation
Temple Filling
If you are interested in an aesthetic facial, you are in the best of hands with Linda! Your treatment will be quick and turn the clock backwards on your aging symptoms.
Skin Care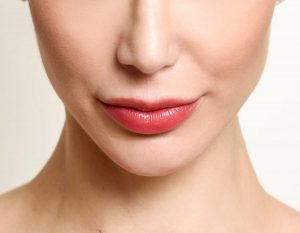 An adjustment in medications and smoking will be required before and after treatment. You do not need to take extra time out of your schedule and most treatments can be performed over a lunch break. The above treatments do not require much preparation or downtime. You will want to take care of your skin and not expose it to direct sunlight after treatment.
UV rays are the main contribution to aging skin, to maintain your results and further preserve your skin wear sunscreen each day no matter the weather. Sunscreen will keep your skin hydrated and looking young! If you are interested in the many benefits of our anti-aging treatments, reach out to our East Bay office today. Facial rejuvenation is simple with dermal fillers and neurotoxins!
FAQs
What are the most popular facial aesthetic treatments?
The most popular facial aesthetic treatments are a combination of dermal fillers and Botox or Dysport injections. Implementing both of these beneficial treatments will give you your best anti-aging treatments. Many people use Botox and Dysport to reduce forehead and smile lines. Dermal fillers are then used to fill in the tissue around the eyes and mouth, reducing those pesky wrinkles. The outcome is a smooth, youthful face.
How long do Botox injections in the face last?
Botox injections last for about three to six months. As the formula wears off your wrinkles will gradually return. Maintenance appointments will keep your skin fresh and smooth!
Are neurotoxins safe?
The word "neurotoxin" may sound scary, but the treatment is quite safe. Neurotoxins like Botox are tightly regulated and quality-tested. These treatments need to be administered by an experienced injector specialist and have had an excellent and long-standing safety record. When applied with precision and by a professional, they are considered extremely safe. A personal consultation will be required to ensure you do not have health issues or allergies to the neurotoxin ingredients.
What is Botox?
Botox is a neurotoxin derived from botulinum toxin type A. This treatment is great at reducing the appearance of severe lines and wrinkles on the face. This treatment is often sought after by people who are not interested in invasive facial surgeries like facelifts. Botox will reduce your wrinkles within a few days and give you impressive results for up to six months. Botox injections are often implemented by people whose lines and wrinkles make them appeared tired, angry, or worried all the time. Botox will relieve these wrinkles and help you appear rested and alert!
What are facial aesthetics treatments?
Facial aesthetic treatments are simple procedures that augment the face and make it appear young and rejuvenated. These treatments include Botox and Dysport which counteract wrinkles and lines. Dermal fillers are another form of aesthetic treatment that adds healthy volume back to the face. Dermal fillers can be used to fill in wrinkles or areas that lack healthy skin density. A popular trend today is to use fillers to augment and plump the lips for a sexy result. Facial aesthetic treatments are popular because they do not require the added costs or techniques of surgery. You can take a lunch break to receive these injections and leave completely transformed!